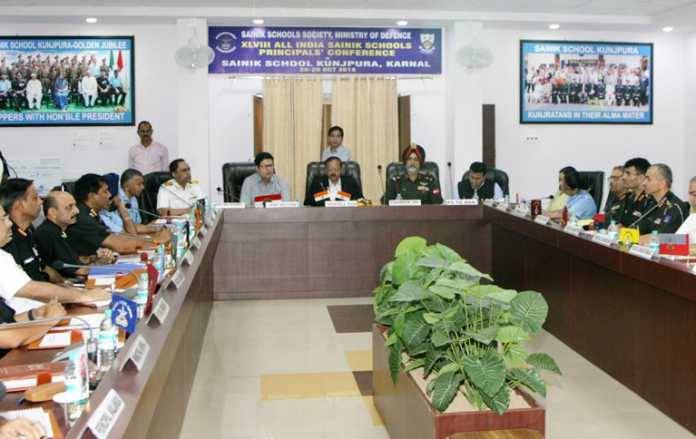 All India Sainik School (AISS) Principals' Conference began today at Sainik School Kunjpura premises in Karnal district of Haryana. Inaugurating the 48th edition of the conference, Union Minister of State for Defence Dr. Subhash Bhamre applauded the principals for their leadership roles in their respective schools and also sending a good number of cadets to the prestigious National Defence Academy.
Dr Bhamre said, "It is a testimony to the fact that the Sainik Schools are meeting their three-pronged agenda of – opening the access of quality public school education to the children of common men, serving as feeder-institutions to the National Defence Academy and removing regional imbalance in the officer cadre of the Armed Forces. It is satisfying to learn of the performance of the schools on all these three counts." The conference would focus on review of policy matters and functioning of Sainik Schools in the country.
State Defence Minister Dr Subhash Bhamre , there is a surge in the demand of Sainik schools in the country and the Government is planning to establish new schools. He also informed the establishment of two new Sainik Schools at Jhunjhunu (Rajasthan) and East Siang (Arunachal Pradesh) in the current financial year. Dr Bhamre emphasised on the need of providing the cadets modern education and keep abreast with the changes in the education world.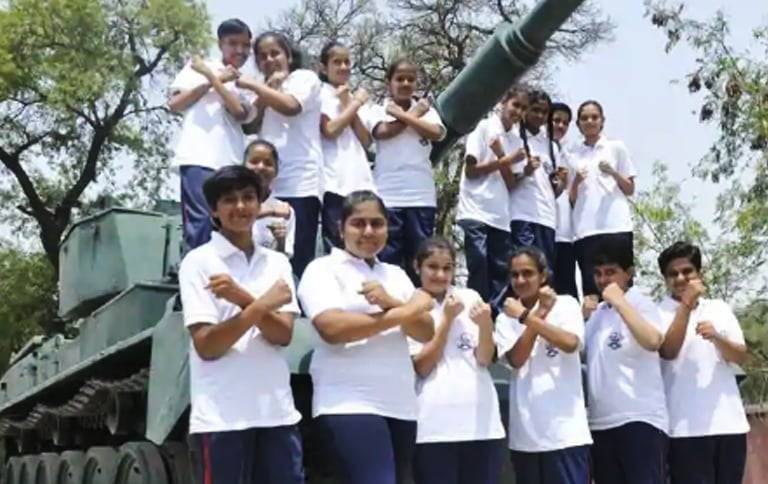 Dr. Subhash Bhamre touched the issue of girls taking admission in Sainik Schools. He informed, the government has taken revolutionary decision to induct the girls in the Sainik Schools and open the doors of quality training, a historic step towards the empowerment of girls. Dr Bhamre emphasised that it would be his earnest endeavour to get this policy implemented at the earliest by developing required infrastructure in all the Sainik Schools.
Pointing out a number of important initiatives taken during the recently concluded Board of Governors' (BoG) Meeting, Union State Defence Minister Dr Bhamre told the gathering, "I have directed the Sainik Schools Society to ensure that Board of Governor's (BoG) meets every year and all important matter pertaining to the schools and their functioning are discussed threadbare by all the stakeholders – in particular the State Governments , a step that will enable greater synergy and closer co-operation between the state and the schools."Dr Bhamre assured the gathering that Government is actively considering the implementation of recommendations of 7th Central Pay Commission for the personnel of Sainik Schools.
The Minister presented the prestigious Raksha Mantri Trophy to the Principal of Sainik School Sujanpura Tira in Himachal Pradesh for sending maximum number of cadets to Nationa Defence Academy ( NDA ) in 2017 and 2018. It may be noted that Sainik Schools have sent 105 cadets to the 140th course of NDA this year. Sainik School Korukonda and Sainik School Nalanda lifted the Academic Trophies for producing best result in class XII and Class X examination respectively. Principals of all Sainik Schools are taking part in the two-day conference.