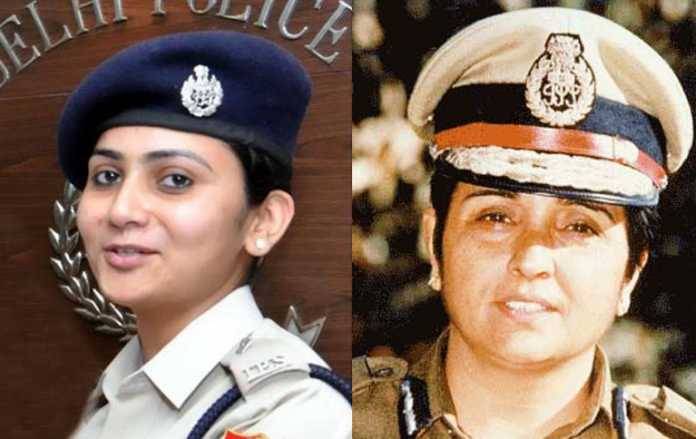 IPS officer from 2000 batch, Monika Bhardwaj has been given charge of West Delhi as Deputy Commissioner of police. Bhardwaj who assumed the charge as DCP ( West District) today, is the second woman DCP in West District after Kiran Bedi. Bhardwaj who belongs to the family of police officers including his father and grand father, was working as Additional DCP of South West District till now. She has succeeded 2007 batch IPS Vijay Kumar.
IPS Vijay Kumar has been transferred to South District as DCP to replace DCP Romil Bania who has been transferred to Police training college in Jharodakalan as Vice-Principal.
Monika Bhardwaj belongs to Haryana's rural belt. Her father has served Delhi police as Sub-Inspector while her grand father retired from Delhi police as Hawaldar. Born in Rohtak district's Sampla, Monika completed her school studies in Rohtak but came to Delhi college for higher studies.
Monika has an image of an honest officer who would be quite tough with hard core criminals. Examples of her bravery are available in Pudducherry in gang rape case or kidnapping and rape case of a minor girl who was picked up from Ramlila ground and taken to Nihal Vihar .
Bhardwaj is techo-savvy and has more than 12,000 followers on twitter. Incidently, she landed in a controversy for her remarks on Twitter. Delhi Chief Minister Arvind Kejriwal appreciated her work to which many of sernior Delhi police official did not like. Some people in Delhi police have known as straight forward and quite. Her husband is a software engineer who works in a private company. He was  earlier based in US and returned to India after marriage.
Other Transfers of senior police officers:
Officers who have been transferred are Dhiraj Kumar from 2004 IPS officer who have been to special branch from Supreme Court security. Additional DCP Amrendra Kumar has been transferred to Traffic police from Prime Minister's security. He has been replaced by S K Tiwari of the Special Police's 7th battalion. Giriraj Singh, ( danics 2009 batch) has been appointed as Additional DCP ( second) in Dwarka district.