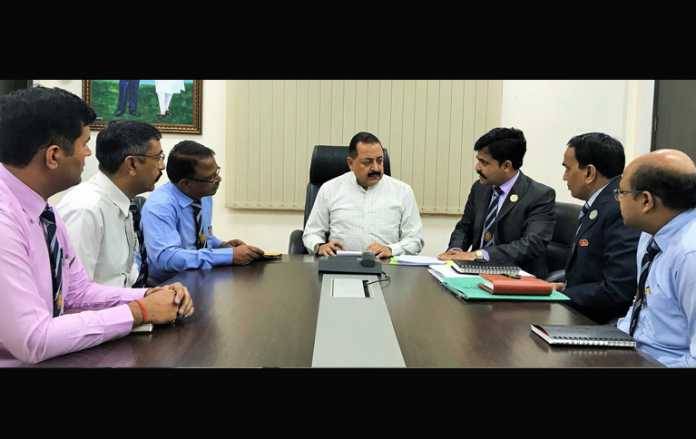 A delegation of Military Engineering Service (MES) officials, representing All India MES Barrack & Stores Cadre Association met Union Minister of State for Personnel, Public Grievances & Pensions, Dr Jitendra Singh here in New Delhi today and sought the intervention of the Department of Personnel & Training (DoPT) for issues related to their cadre review.
According to a press release the delegation submitted a memorandum pointing out that based on certain inputs which, according to them, were incorrect, from the Ministry of Defence and Director General (Personnel) of Engineer in Chief, the issue of creation of one post of Joint Director General (Resource) has got complicated. Later, the DoPT also raised certain queries and the matter has got delayed. It is the first-ever cadre review (post independence) , of Barrack & Store Cadre of MES that had got approved last year in December.
The members of the delegation requested the Dr Jitendra Singh to take a considerate view and issue directions to the concerned officials to revisit their promotion file so that the queries raised by the DoPT could be resolved.
According to press release Dr Jitendra Singh, after hearing to the delegation, issued directions to the concerned officials to study the case in depth and suggest what best could be done under the circumstances.