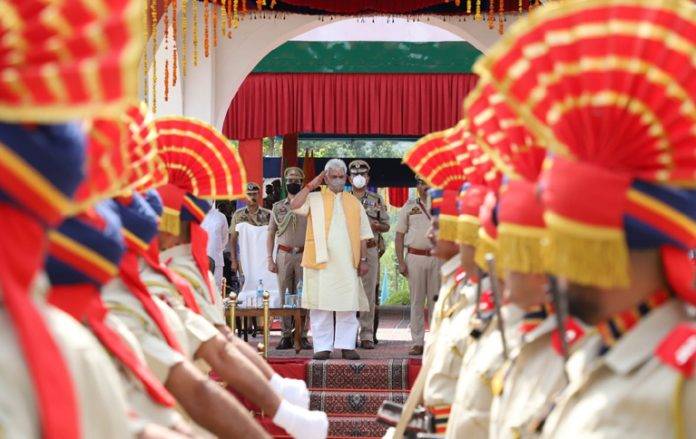 The Jammu and Kashmir administration is going to probe the matter related to complaints in the Sub Inspector recruitment process. A committee under Additional Chief Secretary ( Home ) will probe the allegations of 'fraud ' and ' unfairness ' , as made by different aspirants , in media reports. The Committee will present its report in a time bound manner.
Amid allegations of large scale fraud in the selection list of police Sub-inspector posts issued by the Jammu and Kashmir Services Selection Board, the Lieutenant Governor Manoj Sinha on Thursday said that his administration has decided to probe the matter.
LG Manoj Sinha while speaking at a passing out parade of Deputy Superintendents of Police and Probationary Sub Inspectors, of j&K Police in Udhampur said that a time-bound probe led by Additional Chief Secretary ( Home ) will be conducted into the allegations. He said that corrective measures will be taken in case any wrongdoing is established.
He said that we will quash the list in case of fraud and carry out the recruitment afresh. Shri Sinha said that it was for the first time that a recruitment had come under scanner. Since people have raised their fingers, we need to clear the doubts for satisfaction .
The Sub Inspectors selection list issued by the JKSSB recently has come under scanner with candidates alleging large scale fraud . Some alleged that candidates from the same families had been selected in multiple instances.