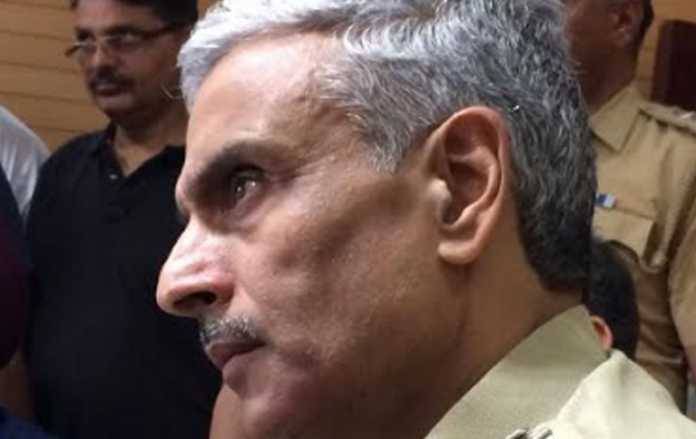 Sanjay Beniwal who recently took charge as Director General of Chandigarh Police, has clearly listed out his priorities, which may give sleepless nights to police personnel. In an interaction with media, Beniwal said he would expect police personnel to deliever 200 per cent. In a message to the police force, the new DIG said that his emphasis would be on the welfare of the police personnel so that they can work for the people of Chandigarh in a better way.
A union territor,y Chandigarh is shared capital of both Punjab and Haryana and many offices of police department of both the states are located here. A 1989 batch IPS officer of AGMUT cadre,Beniwal was accompanied by DIG O P Mishra who belongs to Beniwal's cadre only.
Chandigarh is referred as Tricity because it includes the neighbouring cities of Panchkula and Mohali. Without involving these two cities, Chandigarh is incomplete, is the viewpoint of Beniwal. Stating that he strongly believes in the concept of Tricity, DGP said that most of the problems, especially those related to crime in these three cities, are common. However, he assured that Chandigarh police would work to improve coordination with its counterparts in the two neighbouring cities.
According to Beniwal, street crimes including snatching, vehicle theft and burglaries have to be tackled in a better way. Rise in street crime is a poor reflection on the image of police as well as trust deficit in general public. He stressed that safety and security of women, children and senior citizens would be among his top priorities. Stating that traffic management in Chandigarh is among the best, yet more efforts need to be made with the help of technology and management practices.