Mumbai's new Police Commissioner Subodh Kumar Jaiswal has assured that he will ensure the highest standards of professionalism set by his predecessors while doing his job. Jaiswal took over the charge as Police Commissioner from Datta Padsalgikar in Mumbai on Saturday. He has held several top positions in Mumbai police in the past few years. In his tweet, Jaiswal said it's an honour to serve the Mumbai city everyone loves. Jaiswal has replaced Padsalgikar who took over as the Director General of Police, Maharashtra from Satish Mathur who retired on Saturday.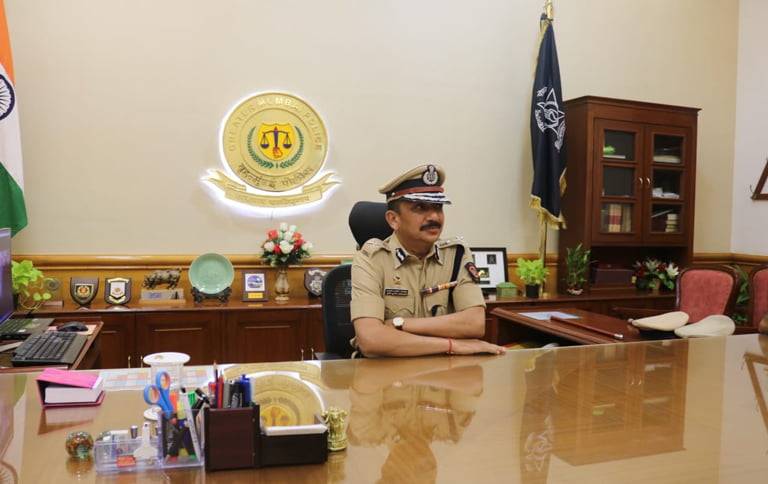 A 1985 batch IPS officer Jaiswal was deputed to the Centre as additional secretary, Cabinet Secretariat, and was serving in the Research and Analysis Wing (R&AW). Jaiswal was approached by the Maharashtra government in April this year with a request that if would be interested in returning to Maharashtra. Jaiswal has served in the Mumbai Police and also in the Maharashtra Anti-Terrorism Squad.
Jaiswal had earlier served as the additional commissioner of police in the state, and also has a stint at the state reserve police to his credit. He has also served as a senior official with the research and Analysis Wing (RAW) and was part of the team that investigated the Telgi scam.
While serving as a deputy inspector general (DIG) of the ATS, Jaiswal had probed the September 2006 Malegaon blast case.It is still not clear if Jaiswal would have a brief tenure as the Mumbai Police Commissioner because he is the second most senior IPS officer after Padsalgikar in the state.If Padsalgikar retires on August 31 which is a due date, then Jaiswal will be made DGP. But if Padsalgikar gets a longer tenure in view of the recent Supreme Court judgment laid down that once appointed, a DGP should have a fixed tenure of two years notwithstanding his or her date of superannuation, Jaiswla then may remain Police Commissioner for a longer period. Jaiswal will retire in 2022.