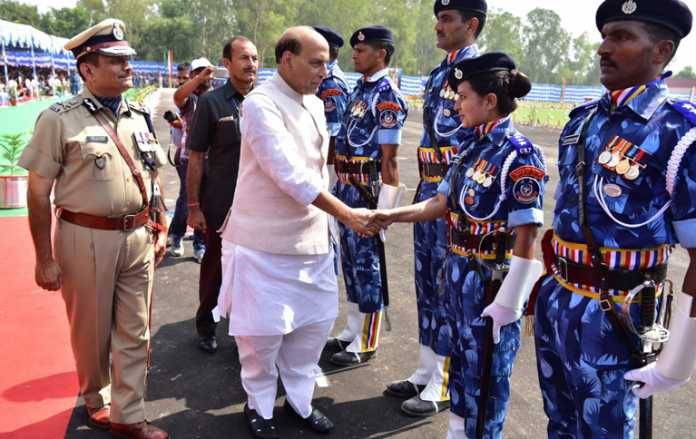 India's Home Minister Rajnath Singh , while highlighting the commendable role being played by Central Reserve Police Force (CRPF) in controlling the naxalites violence and tackling terrorism , said that CRPF has set a high benchmark of valour, self sacrifice and restraint. It is for the ramarkable courage and dedication of CRPF that the effective impact of the maoists have drastically come down. Rajnath Singh appreciated the efforts put in for perfect co-ordination of the Force with police in different states and said that coordination have made it possible in cornering the maoists to only a few pockets now.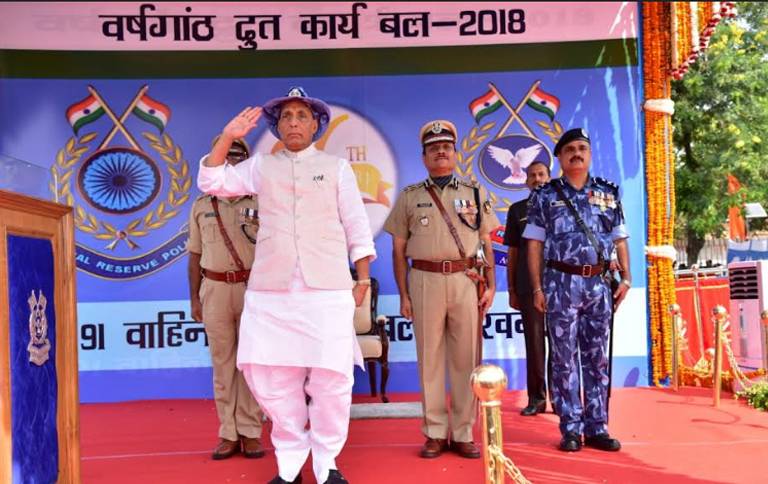 Union Home minister Rajnath Singh was addressing the gathering on the occassion of 26th anniversary celebration of the Rapid Action Force (RAF) of CRPF in Lucknow today. While describing the role of CRPF in combating terrorism in Jammu – Kashmir and eulogising the extraordinary valour of CRPF personnel, the Home Minister cited the example of Commandant Chetan Cheetah, who could survive as many as nine bullets and of the indomitable courage and self sacrifice by Commandant Pramod Kumar.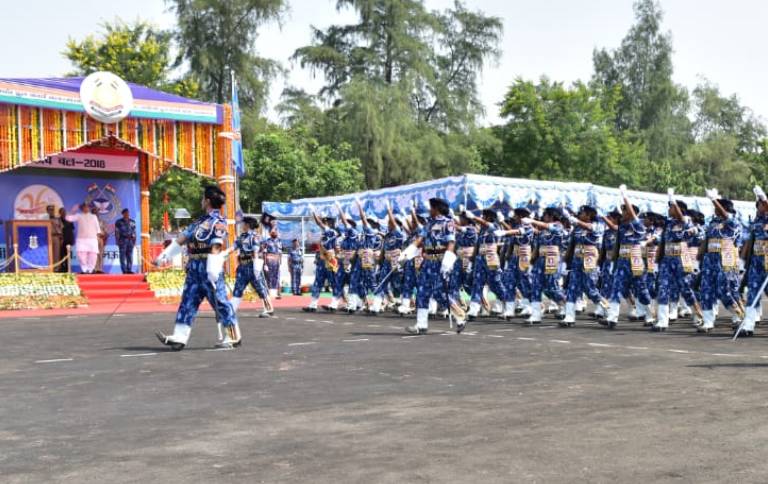 Home Minister Rajnath Singh said that the same streaks of valour run through the officers and jawans of the Rapid Action Force, which was created way back in 1992. Describing RAF as a Force that delivers maximum result, the Home Minister dwelt on the deftness of the RAF in dealing with riot, crowd and also in lending instant assistance during natural calamity such as the one in Kerala recently. This is the reason why different state governmnets clamour for CRPF and the RAF when ever the need arises.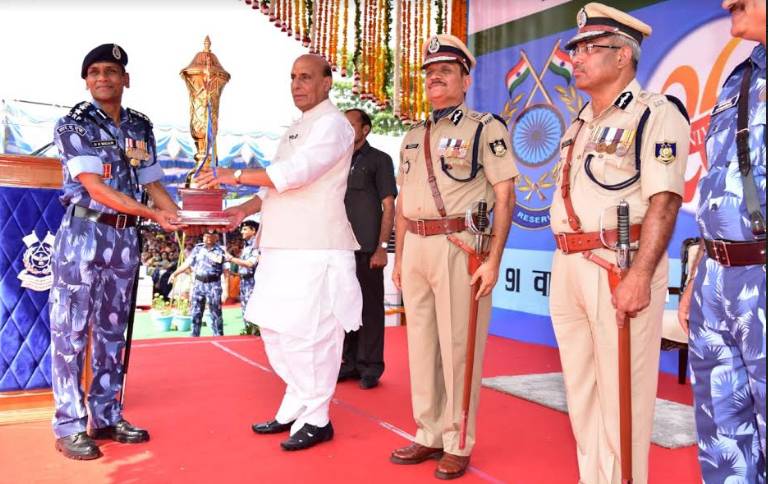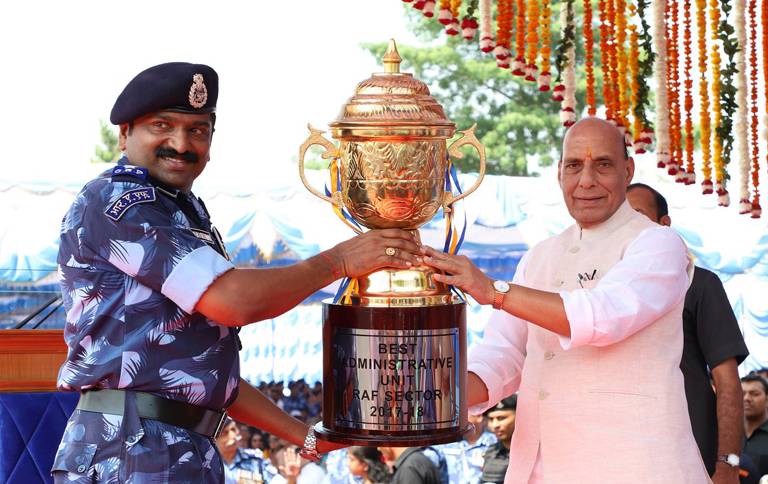 Not only this ,the Home Minister went ahead to add that CRPF, due to its inherent capabilities and character, has been able to inspire confidence among the countrymen.
Word from Director General Rajeev Rai Bhatnagar :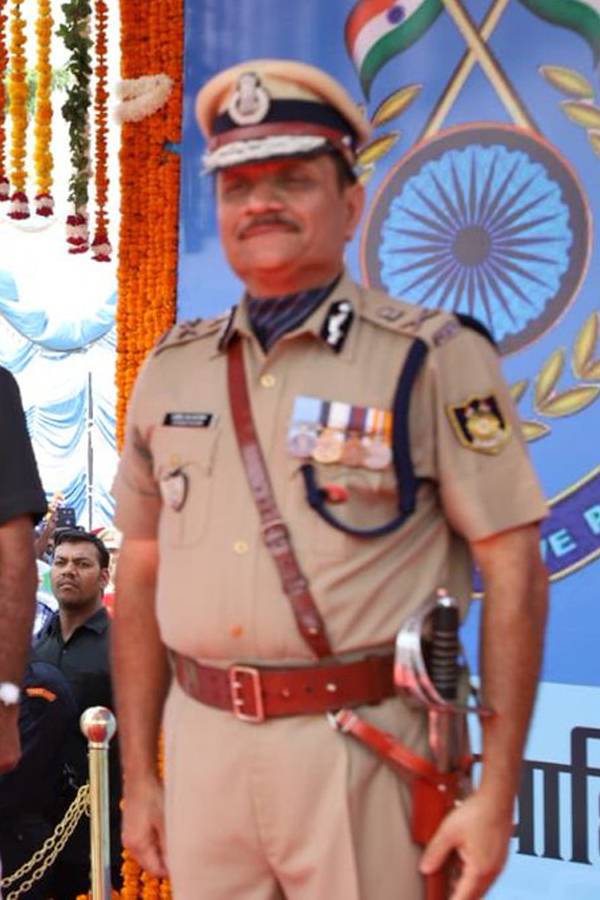 Speaking on the occasion, Rajeev Rai Bhatnagar, Director General of CRPF said that acts of the valour of CRPF is etched into the pages of history. He said that the Force has always shouldered the increasing responsibilities of internal security of the country. DG Rajeev Rai Bhatnagar underscored the fact that the courage and sacrifice of the Force personnel has thrown up encouraging results in the fight against terrorists in Jammu – Kashmir and Maoists in the LWE areas.
Medals for 15 personnnel :
Hon'ble @rajnathsingh congratulated personnel of #RapidActionForce on 26th anniversary and applauded their role as #PeacekeepersOfTheNation. pic.twitter.com/sKWuayZPEQ

— CRPF (@crpfindia) October 7, 2018
Prior to this, Home Minister Rajnath Singh took salute in the ceremonial parade and honoured 15 personnel with gallantry medals and another two with medals for their meritorious service. A host of dignitaries alongwith senior officers, retired officers, jawans, the family members of the Force personnel among others, were present on the occasion.
About Rapid Action Force :
Sharing some pictures from the 26th RAF Raising Day Parade held in Lucknow today. The wonderful display of courage, mental strength and fine balance by the women personnel was exceptional. @crpfindia pic.twitter.com/RIcumbpdyj

— राजनाथ सिंह (@rajnathsingh) October 7, 2018
Rapid Action Force (RAF) was created as a specialised wing of CRPF in 1992, initially with 10 Battalions to tackle riot and riot-like situations that too with promptness and less application of physical force. Given the increasing demand for the Force, the Centre approved its capacity addition by another five Battalions, which has already been effective from January this year. Popularly known as Zero- time responce Force, RAF has been acting in accordance with its own tag-line ' Serving Humanity with Sensitive Policing.'
#105RAF was adjudged as Best Battalion in Administration related issues, Shooting and Endurance. Battalion was awarded a trophy for its accomplishments by Hon'ble @rajnathsingh on raising day of #RapidActionForce. pic.twitter.com/wkT7lSGyTR

— CRPF (@crpfindia) October 7, 2018