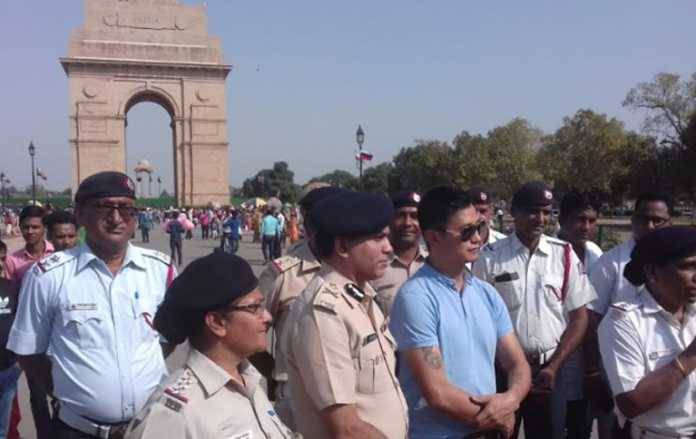 Padamshree and Arjun Awardee footballer Bai Chung Bhutia has been roped in by Delhi Traffic Police to spread awareness about the importance of traffic rules in ensuring safety on roads. Seen at road around India Gate, Bai Chung Bhutia, called upon road users to make their contribution in ensuring safety and smoothness on road by sticking to lane discipline, following traffic signals, driving within speed limits.
Star footballer Bhutia urged people to wear helmets while riding on two wheelers and wear seatbelt while driving cars. Bhutia was spotted explaining people about the proper use of helmet. He interacted with the crowd present around the India Gate and called on pedestrians to walk carefully and cross roads either from safe places or from Zebra Crossings.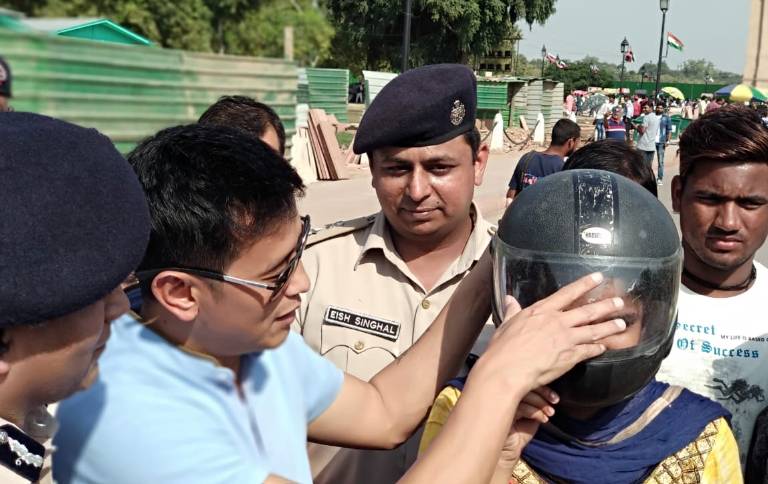 Bai Chung Bhutia appreciated the efforts on the part of Delhi Traffic Police to reachout to students and other road users. Joint Commissioner (Traffic) Alok Kumar, DCP (Sourther range and Road Safety Cell) Eish Singhal, ACP (Traffic, New Delhi) Vijay Tomar and Inspector Manju (Road Safety Cell) were present on the occasion alongwith other staff.