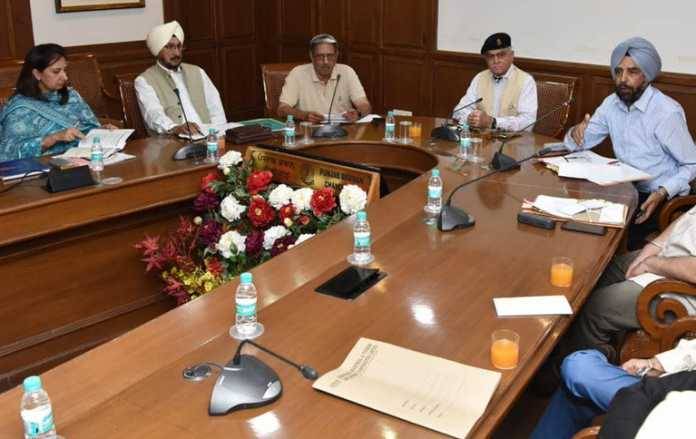 The second edition of Punjab Military Literature Festival (MLF) will be held from 7th to 9th December 9, 2018, with school and college students to be actively involved in the programme. The decision was taken at a meeting chaired by Lt. Gen. (Retd.) T S Shergill, Senior Advisor to Chief Minister Amarinder Singh, in Chandigarh.
While sharing the details of the event , Lt. Gen. Shergill said that the main event had been scheduled for December 7 to 9, 2018, to be preceded by many curtain raisers to be held in Chandigarh and Patiala to build the momentum for grand finale. These would include a polo match, Para-drop display, Youth Shooting & Archery Competition, to be held in Patiala from October 26-28.
The pre main festival events to be held in Chandigarh include Children Military Themes Photographs Competition October 27-28, Cyclothone and Marathon (ladies) November 3-4, Off-roading 4×4 jeep display November 10-11, Birding Rally November 24, Combat Episodes November 17-18, Art and Photo Exhibition November 17-18, Golf Tournament November 19 & December 3, Para Motor Display November 30 to December 01, Air Force Display & Skydiving Display November 30, Equitation Tattoo & Saragarhi Light & Sound Show November 30 & December 1, Military Equipment Display November 30 & December 1 and Braveheart's Ride December 2.