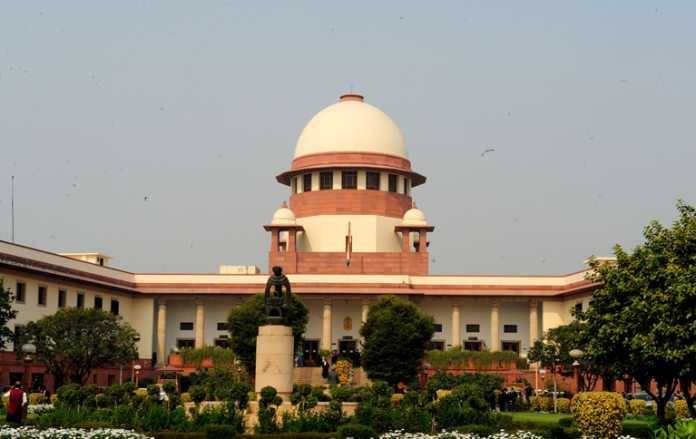 In an effort to prevent any state government from appointing their favourite police officers as DGPs, the Supreme Court has directed all states and Union Territories to consult the Union Public Service Commission three months prior to incumbent DGP's retirement. The apex court took a dim view of the appointment of actng DGPs by states and said that a DGP will get a two year tenure irrespective of superannuation. The SC order, legal experts say, is signficant because state governments will find it difficult now to appoint their favourite police officers as DGPs. Also, It will put an end to favouritism and political influence in DGP-level appointment..
The three-judge bench headed by Chief Justice Dipak Misra, stated that the onus will on state governments to ensure that the appointment of DGP level officer is done throught merit-based transparent process. This officer will have a minimum tenure of two years notwithstanding his/her date of superannuation. The SC directive is likely to benefit Maharashtra's new DGP DD Padsalgikar to get a longer tenure as he is due to retire in August.
The top court gave seven-point directives on the petition of former IPS officer Prakash Singh. The petition focussed on reforms in police departments and transparency in the functioning and appointments in state police forces. In the seven-point directive, the apex court stated states would ensure that DGP is appointed through a merit-based transparent process and will have a minimum tenure of two years.
The apex court stated that the central recruiting agency will, then, shortlist the names of state DGPs and prepare a panel of three names based on their length of service, 'very good' record and range of experience for heading the police force, as stipulated by the Prakash Singh judgment of 2006. The USPC then will inform the state concerned, which will then immediately select and appoint one of the persons empanelled, the SC ruled.