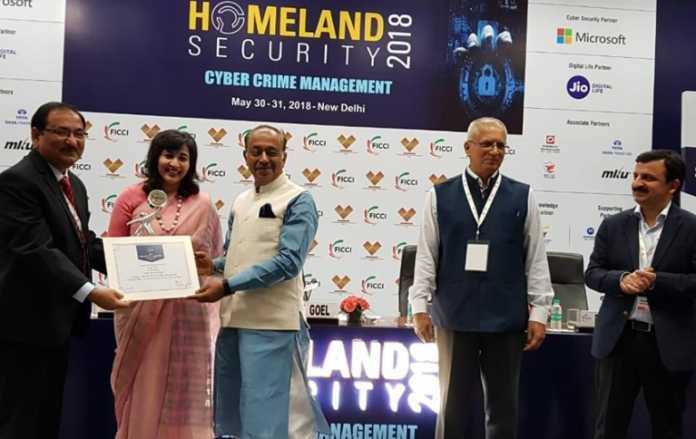 Service done under Sentinel Scheme of Goa Police has already received overwhelming response at various platforms and now Federation of Indian Chambers of Commerce and Industries (FICCI) has acknowledged, recognized and awarded this scheme in a public function organized in New Delhi today. Muktesh Chander, DGP Goa, received special Jury Award of FICCI Smart Policing awards for Sentinel Scheme , launched by Goa's Traffic Police.
Sentinel Scheme has been launched for empowering citizens to participate in better management of traffic on Goan roads. In this scheme, any person can report traffic violation by capturing the photograph or videograph of the defaulting vehicle and send it through Whatsapp on cellphone number 7875756110, E-Mail on sptrafficgoa@gmail.com of Facebook Page of Goa Traffic Police.
Predefined reward points for different violations are credited in the account of Traffic Sentinel for each violation so reported. Once the Traffic Sentinel accumulates 100 Points he or she gets cash reward of One Thousand Rupee.