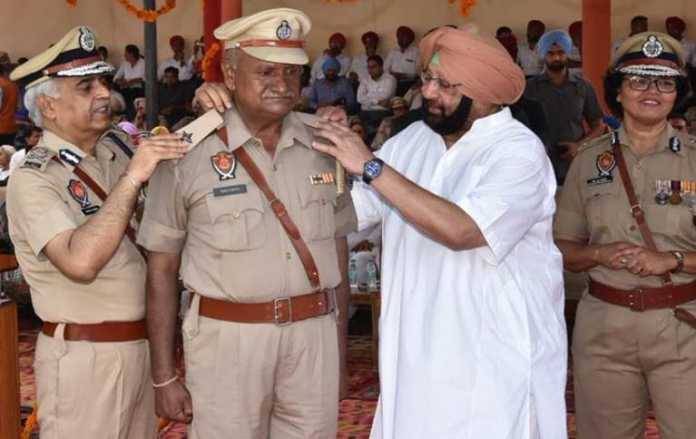 July 9 turned out to be an important day for Punjab police personnel as `one rank up promotion' scheme was launched. Under One rank up promotion scheme, these personnel would certainly get assured promotion in their career with police.It would mean that nobody will retire from Punjab Police before becoming an ASI.
State Chief Minister Captain Amrinder Singh on Monday launched the assured career progression scheme at Police Recruit Training Centre in Jahan Khelan in Hoshiarpur district. The launch of new scheme coincided with the passing out parade of 2068 constables who were administered the oath of allegiance to the Constitution of India and pledged to discharge their duties with dedication and commitment to uphold the glory and ideals of Punjab police force.
Addressing constables recruited at the centre, Chief Minister expressed concern over the disillusionment in the force due to high stagnation in the rank of Head Constable and Non Gazetted Officer (NGO), as several police officials are not promoted despite being eligible due to the availability of fewer vacancies in the rank.Capt Singh piped stars on the uniform of 14 newly promoted police officers.
What is Assured career progression  (ACP) scheme?
The ACP scheme provides for promotion of Head Constable to Assistant Sub Inspector (ASI), Assistant Sub Inspector (ASI) to Sub Inspector (SI) and Sub Inspector (SI) to Inspector, after having been successfully completed service of 16, 24 and 30 years respectively.
Two major announcements
Chief Minister has announced Rs five crore from the state budget for further upgradation of the existing infrastructure for training of recruits at PRTC and Rs.50 lakh from his discretionary grant for welfare of the police force and their families. Earlier he took the salute at an impressive march past during the passing out parade of 255th batch (district cadre) on their completion of ninth month basic recruits training course .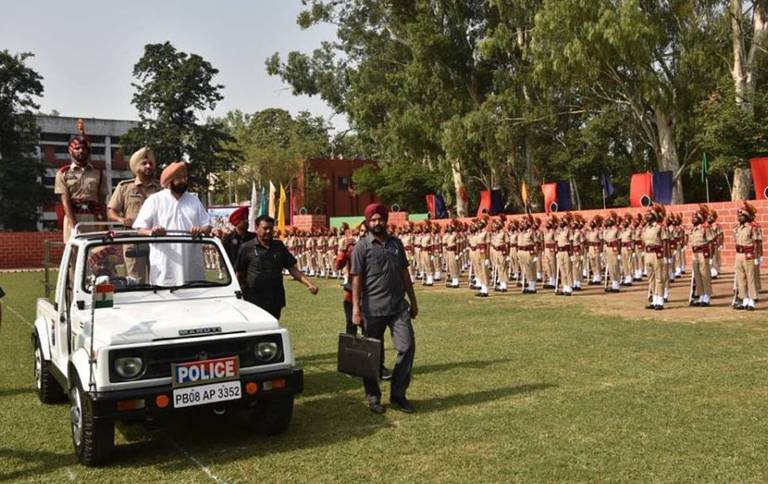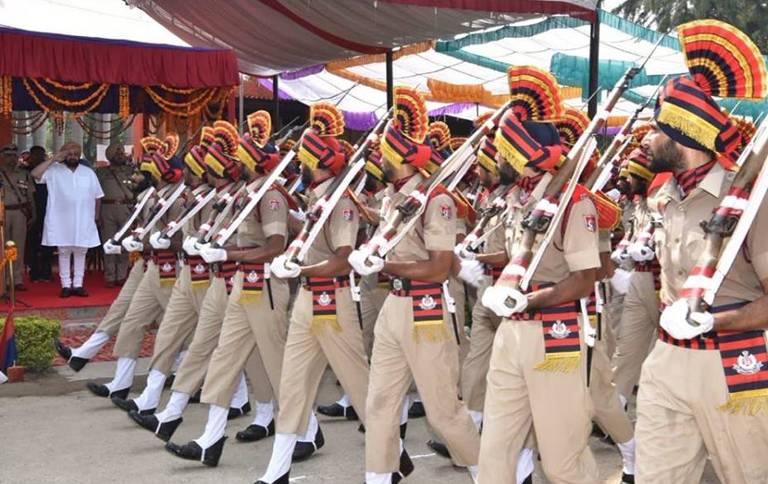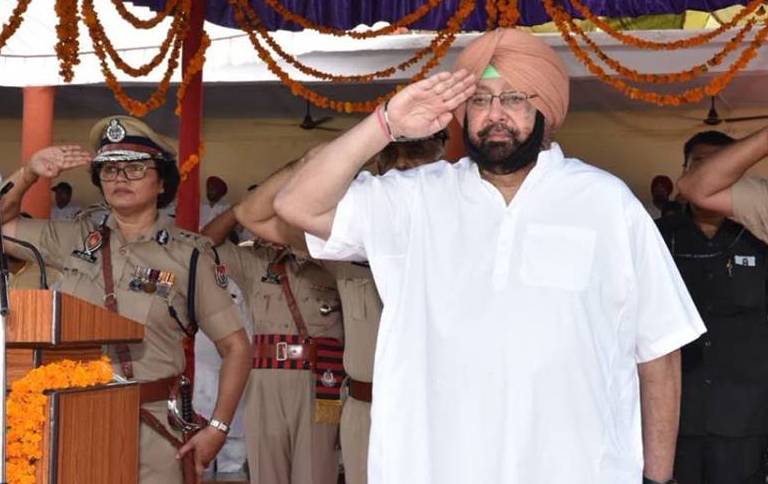 Captain Singh gets emotional
He recalled his own youthful days when he had undergone rigorous training as a part of his military career initially at the National Defence Academy (NDA) for three years, and later for a year at Indian Military Academy (IMA).
Recalling the role of the police in the state's fight against terrorism, the Chief Minister said Punjab Police had lost 1800 personnel in their efforts to restore peace. Four companies of Punjab Police were sent to Hazratbal in 1964 to restore peace there, he further pointed out, adding that he had also gone to the disturbed region as an Army officer at that time.
CM on ISI, drug menace
On drug menace , Punjab Chief Minister said that the state was once again going through difficult times, with the ISI getting aggressive in its bid to create disturbance, coupled with the drug menace and the gangsters who were still active in the state. He said he had issued a clear warning to the gangsters to either lay their arms or face the consequences, and added that the young recruits would have a critical role to play in combating these dangers.
The Chief Minister, who was accompanied by DGP Suresh Arora, also honoured recruit constable Manpreet Singh from Fazilka as the overall topper and first in indoor subjects and Surinder Singh from Ludhiana Rural for overall first in outdoor subjects. He also honoured parade commander Baljit Singh, who led parade of different contingents of new recruits. Captain Amarinder Singh also honoured Deputy District Attorney of the Centre Kanwal Preet Singh, DSPs Harjit Singh and Malkit Singh.