'Central Industrial Security Force (CISF) Wives Welfare Association 'Sanrakshika' is commited for all round upliftment of the families and children of CISF fraternity' said Smt Ranjeeta Ranjan while addressing the gathering on the occassion of 5th foundation day of association here in New Delhi on friday. Smt Ranjan wife of Rajeev Ranjan, Director General (CISF) and President of association emphasized that 'Sanrakshika ' is committed for empowerment of its members to make them a responsible citizen of the country.
Smt. Savitri Singh, wife of Union Home Minister Rajnath Singh was the Chief Guest and Smt Aruni Doval wife of National Security Advisor Ajit Doval, was the Guest of Honour on the occasion. Wife of 'Chief of Army Staff', and wives of Directors General of all Central armed Police Force's were also present during the occasion.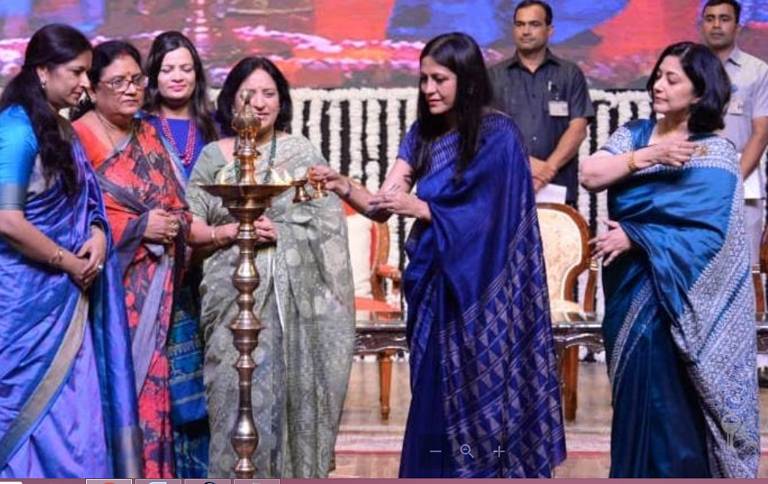 Smt Ranjeeta Ranjan welcomed the Chief Guest, Guest of Honour and other dignitaries, on their arrival. While addressing, She said that 'Sanrakshika' has taken various initiatives for the welfare of the wards & families of CISF personnel. CISF is playing a dynamic role in securing the country's sensitive and critical infrastructure of the country and "Sanrakshika" is dedicated for all round upliftment of the families and children of CISF fraternity.
Smt Savitri Singh released the 7th edition of 'Sanrakshika' magazine containing articles, poems, stories etc contributed by the wives of CISF personnel, children and women force personnel. Former President of Sanrakshika (Wives of former DGs), Office Bearers of association , families and children of CISF personnel from the units located in Delhi/NCR region, were present on the occasion.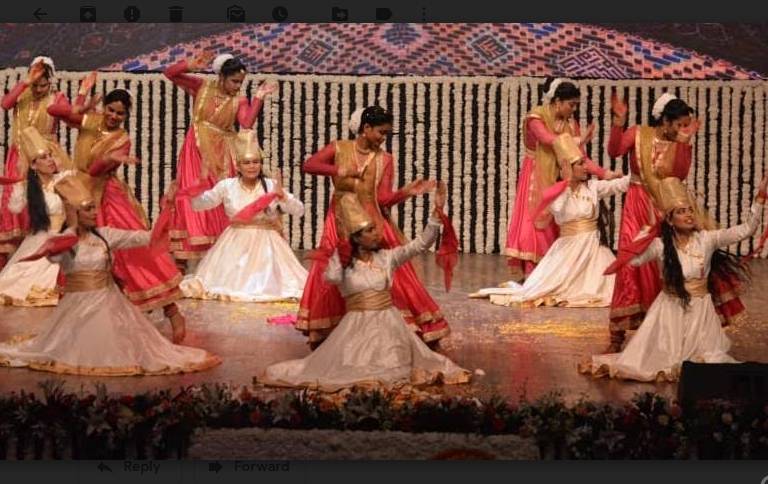 According to a press release Sanrakshika initiated DG's Merit Award in Academics & Sports. Wherein wards of serving and personnel killed in action are eligible for annual scholarship of Rs.27,000 for girls and Rs.25,000 for boys. DG's scholarship exclusively for wards of martyrs and opening of Skill Development Centers for imparting skill training on Beauty & Wellness sector and gems/jewellery designing, handicrafts etc for the benefit of wives of CISF personnel and their wards.
Opening of Computer Centers at various locations for the benefit of families and wards of CISF personnel is another initiative of Sanrakshika. Association has also establishment Crèches at various locations for the children of working women personnel and other CISF personnel. Apart from welfare activities association also organizes summer camps for children and encourage their participation in it . Various activities such as, drawing and painting, debate and discussion, drama and dance, self defense training etc are organised during the camp.
According to Hemendra Singh, Assistant Inspector General and PRO of CISF, Sanrakshika also work for underprivileged and poor section of society Apart from establishment of 'Sanrakshika Rein Basera' during winter for poor and needy persons at various hospitals and places its members also distributes winter clothing to the needy persons.