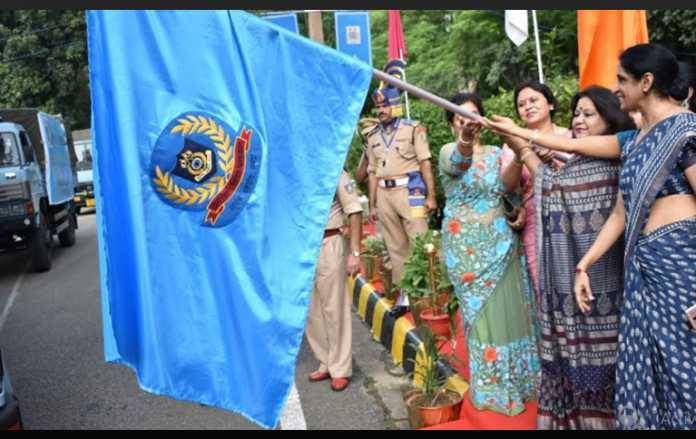 Even as para-military forces are busy rescuing stranded people in Kerala floods, India's largest paramilitary's welfare association has begun mobilising funds and relief material for Kerala flood victims. Families of CRPF personnel located all over the country , have begun collecting food items, clothes and medicins to help thousands of flood victims who have lost almost everything in the devastating floods. The Jammu and Kashmir unit of the CRPF family welfare association has collected nearly 20 tonnes of flood relief material and and flagged off on Friday. This material would be sent to Kerala through plane and train.
CRPF family welfare association president Dr Manu Bhatnagar flagged off the consignment loaded on truck , from Jammu's CRPF group centre in Bantalab. The consignment included food packets, biscuits, noodles, rices, pulses, mineral water bottles, T Shirts, toothpastes, soaps, sanitary pads, mosquite coils. Polythene sheets were also sent in the consignment weighing around 20 tons. CRPF units from Jammu, Kashmir, Srinagar and (North West)Chandigarh sectors contributed. The banner of the consignment had an interesting tagline ,"from heaven to earth to God's own country".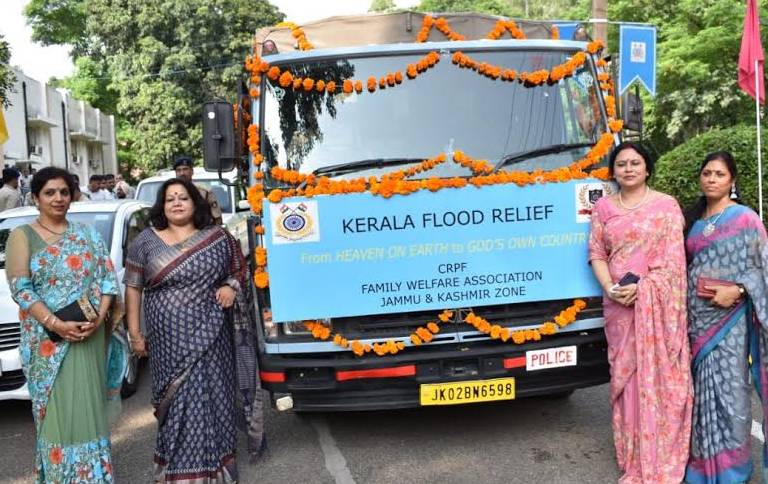 CRPF family welfare association president Dr Manu Bhatnagar said that families of the CRPF personnel stand by the people of Kerala devastated by this deluge. She further said that instructions have been issued to all the units to contribute for the flood victims in Kerala. During the event, CRPF family welfare J-K zone head Smita Siddu, vice-president Smt Anita and Jammu sector head Shivani Chauhan besides several CRPF officials, jawans and families were present on the occasion.