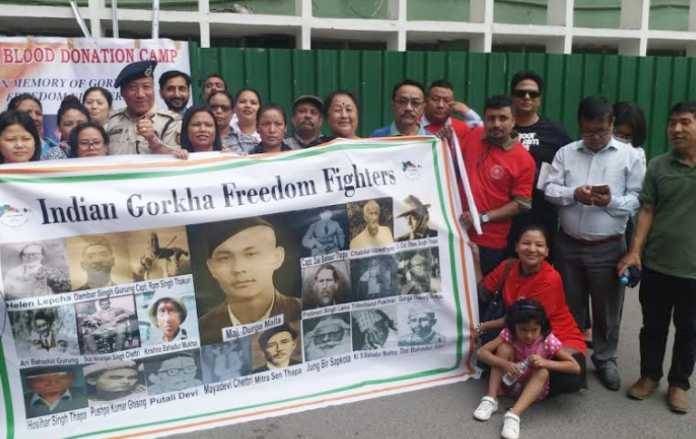 Significant number of enthusiastic people donated blood, on the occassion of 'Balidan Diwas', at blood donation camp at All India Institute of Medical sciences (AIIMS) here in New Delhi. Gorkhas of Delhi NCR organised it as tribute to martyr Major Durga Malla, first soldier of Indian National Army who was hanged to death on this day ie. August 25,1944.
Blood camp was organised with the collaboration of an NGO Helping Hand, headed by IPS officer and Joint Commissioner Robin Hibu. 'This is an initiative to pay respect and tribute to our freedom fighters. Today we live in this country with freedom as a result of the great sacrifice made by these men ', said Mr. Hibu.
Born in a soldier's family, Durga Malla joined Azaad Hind Fauj (Indian National Army – INA) of Netaji Subhash Chandra Bose in 1942. He was arrested by British administration and faced trial in a court in Red Fort. His death anniversary is observed as Balidan Diwas or Martyrs' Day, by Gorkhas all over in India every year. He was the first Gorkha soldier in Indian National Army to sacrofice his life for the cause of Indian Independence.