Women today are part of the Armed Forces but their involvement is restricted to non-fighting arms. Can't they be part of fighting arms as well? Can't they raduate from National Defence Academy (NDA) and bear the tag of being Ex-NDA?
My first line of attack with my questions was obviously my husband. So I asked him, "Will girls be ever part of NDA as Cadets?" After a brief pause he replied "Of course, why not? To do the training here, one needs to have courage, conviction and grit, and none of these are gender biased. Though it will be difficult to introduce and accept the change, but it is not impossible."
All my thought process to have a debate was annoyingly put to an end with his this statement. Little more brooding on this topic led me to think about what difficulties was referred to here. I am quite sure that the training involves more of mental strength than the physical one. Lady Cadets in NDA will be a huge change which will entail change in training pattern, environment and our outlook. It will be difficult to introduce such level of rigorous training to girls unless there is a change in the mindset. Till the time we keep the taboo of girls being soft, such changes are difficult to adapt to.
We have to overcome the fear of failure, accept attrition and be willing to give a fair chance to girls to let this dream come true. The training faculty is indeed versatile to overcome the hiccups in the inception and progress of the concept. Equating the girls to their counterparts is one of the important aspects related to girls being trained at NDA. It is not only the need of women to evolve in all spheres of life but also the nation to strengthen itself.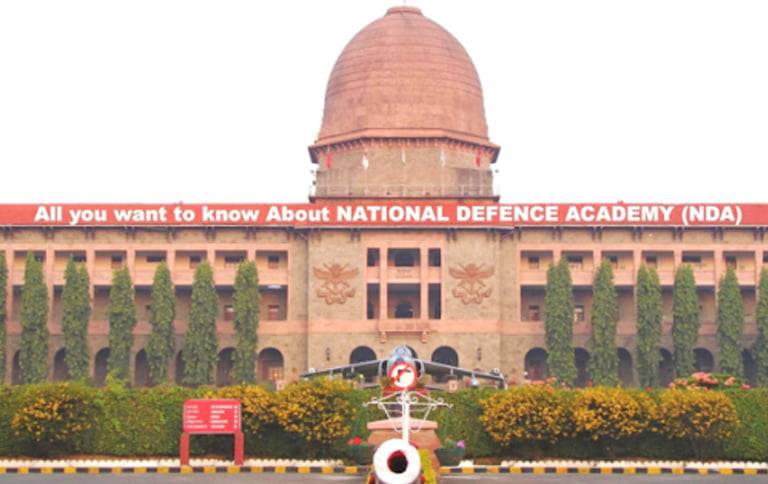 Today's women doesn't like to be associated only with so called 'girly jobs', but given a chance they will prove their mettle in fighting arms of Armed Forces. We being the third largest democracy in the world need to go beyond in our thinking in uprooting the mediocrity of our thoughts related to women being trained in Joint Military Academies and enlist ourselves along with those countries that have already accustomed to this concept well.
(Author Ms. Nahid Quraishy is wife of an Indian Air Force Officer. This Article was published in NDA magazine SPANDANA before the recent verdict of Supreme Court related to Permanent Commission for Women in Indian armed forces case.)