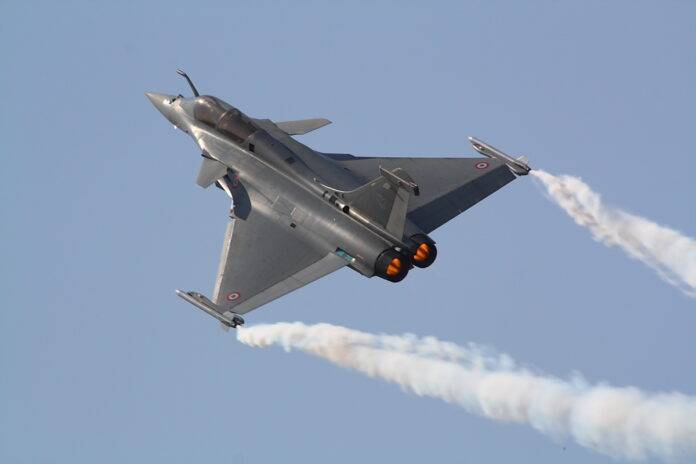 The 25,000 strong audience and lakhs of people glued to TV to watch India's Republic Day flypast as the newly inducted Rafale fighter aircraft carried out the Brahmastra formation alone. Besides, it was part of the 'Eklavya' formation with four other fighter jets.
To conduct the Brahmastra formation, Rafale fighter jet traversed at a low altitude for some distance, then pulled up vertically at 90 degrees and conducted rolls before stabilising at a higher altitude. A lot of people who saw the fighter jet perform were ecstatic and some were heard saying the Rafale fighter jets have increased India's air power capability many folds. The `Vertical Charlie' by the Rafale fighter jets will be the most cherished moment in the years to come for those who saw the flypast of fighter jets.
Rafale figher jets.
A total of 38 Indian Air Force aircraft and four planes of the Indian Army participated in the flypast on Republic Day.
Rafale fighter jets
It has been four and a half months when five French-made multirole Rafale fighter jets arrived in India and formally inducted into the IAF after the first batch of the aircrafts landed in July. The second batch of the jets arrived in November.
These jets are India's first major acquisition of fighter planes in over two decades. Narendra Modi government had signed a deal with France for a total of 36 units four years ago. It was part of a Rs 59,000-crore agreement.