The Military Literature Festival 2018 ended Sunday on a successful note, with people from all walks of life thronging the beautiful environs of the Chandigarh Lake Club in large numbers to enjoy the multitude of interesting activities on the platter.
The Food Court, Martial Arts display, Weaponry Exhibition of Operation Vijay, Military Art and Photography exhibition, along with Clarion Call Theatre, attracted massive crowds, along with the stimulating panel discussions on all the three days.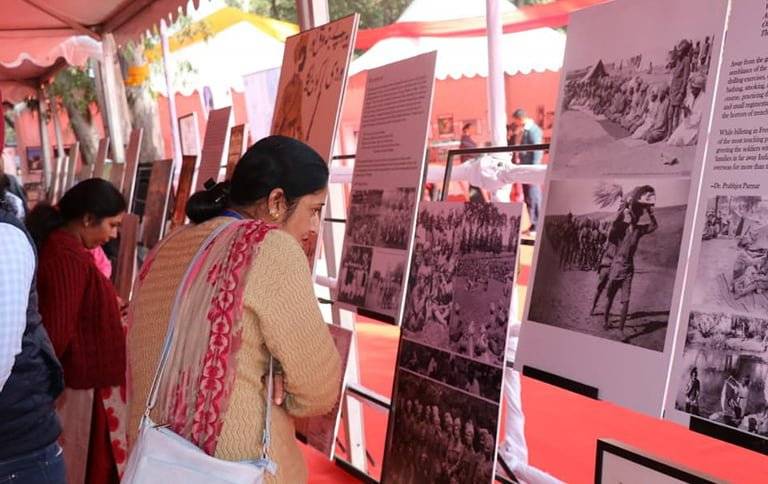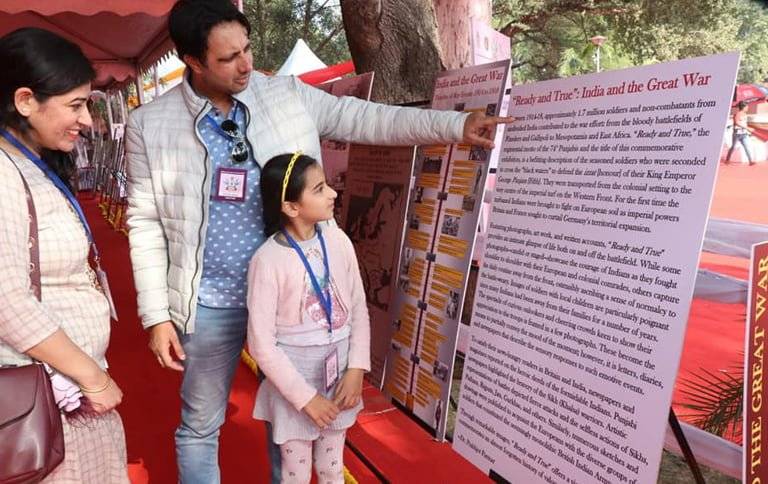 The mouth-watering Punjabi, Rajasthani, South Indian, Continental cuisines, along with the popular fast foods, were on high demand during the event. Huge rush was witnessed at the stall where Punjabi traditional food was being served with butter and Lassi. Milk products of Verka were also in huge demand. Students of Chitkara University and Food Craft Institute Hoshiarpur also made their presence felt with their tasty food.
The martial arts performed by the various regiments of the Indian Army mesmerized the people through like Gatka, Philippine Martial Dance, Khukri Dance, etc, while the Bhangra of Punjab left everyone tapping their.
The Clarion Call Theatre recalled the capture of Tiger Hill and Raja Picket by the Indian Army during the Kargil war. It also showcased the heroic deeds of the Indian Air Force during the same war. People were also attracted by the weaponry, which highlighted the valiant deeds of 8 Sikh regiment during the conquest of Tiger Hill in Kargil War.
The visitors to the festival showed keen interest in the weapons, especially mortars, MMG, laser range radar, Dragunov sniper rifle and others used by the Indian Army to defeat the enemy during the war. The Pakistani flag, jacket of Pakistani Captain Karnal Sher Khan and the Pakistan Army ammunition that was captured during the Tiger Hill battle was also a source of major attraction.