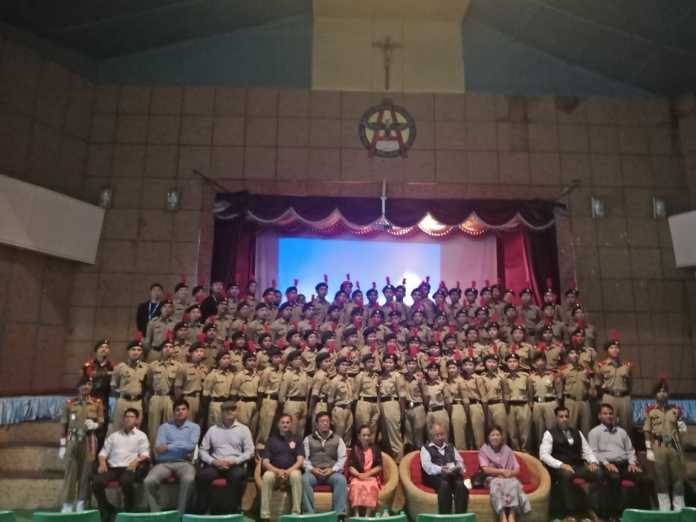 It was a tribute of different sort to Captain Clifford Nongrum Keishing by his batchmates, both serving and retired. Five Indian Army officers of SS64 ( NT) course decided to meet parents of their course mate Late Capt Clifford Nongrum Keishing in Shillong, with a purpose. Their purpose was to thank Clifford's parents for the sacrifice done for the nation by Clifford and assure that Capt Clifford's martydom would not go waste. Clifford was martyred in Kargil conflict when he was barely 24. Captain Clifford was part of Operation Vijay.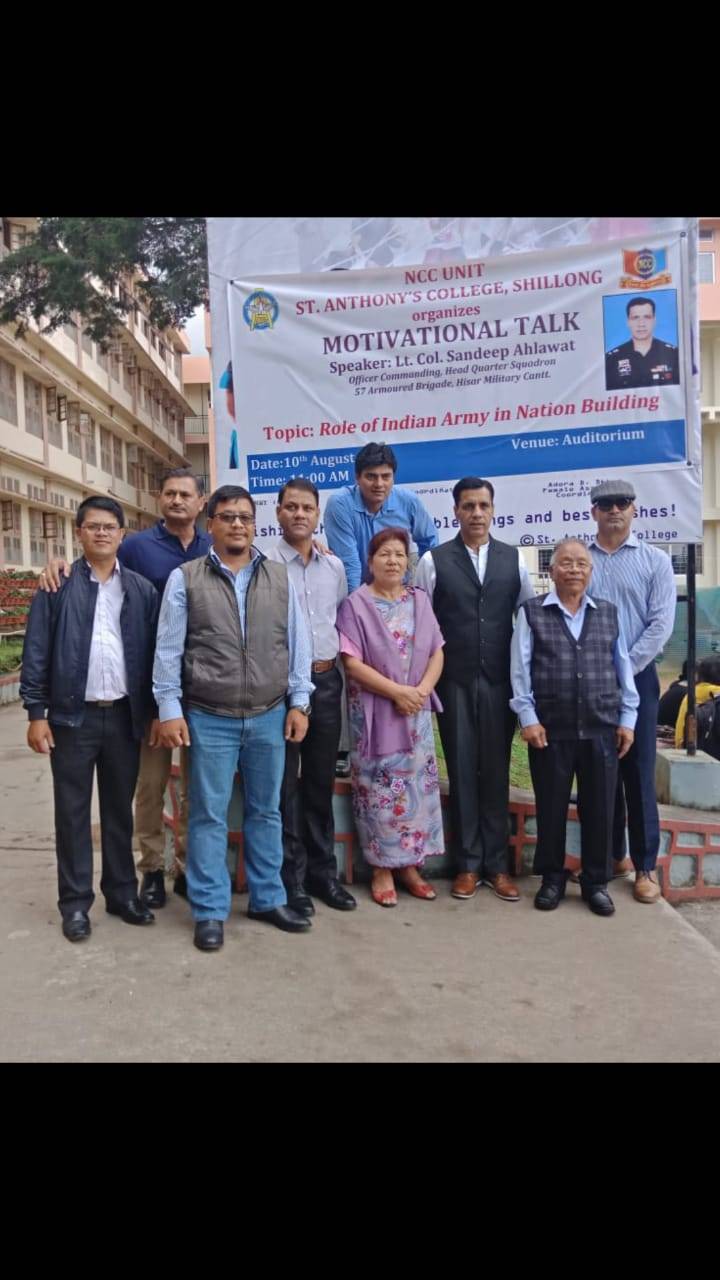 Another purpose was to motivate young boys and girls in Meghalaya to serve the Army. In the group of five, one was Lt Col Sandeep Ahlawat who delivered a motivational talk to the students of St Anthony's College, Shillong. Lt Col Sandeep Ahlawat is a batch-mate of Late Capt Keshing Clifford Nongrum MVC. Late Capt Keshing Clifford Nongrum, MVC was an alumnus of St Anthony's College. He had expressed his desire in March 1999 with his then Principal about motivating the students of his college to join the Indian Army. Late Capt Keshing Clifford's wish was fulfilled recently when his batch-mates went to the college to deliver motivational speech.
Lt Col Sandeep Ahlawat?
Lt. Col Sandeep Ahlawat was extremely critical of Bollywood Actor Akshay Kumar and his wife Twinkle Khanna for attempting to auction Navy uniform. Lt Col Ahlawat is active on facebook and has been raising up issues of armymen on several occasions.
It was Lt Col Sandeep Ahlawat who took the initiative to fulfil wishes of his batchmate after almost two decades. Lt Col Sandeep Ahlawat recently addressed approximately 600 students of St Anthony's College. His other coursemates namely Late Capt Clifford (Lt Col S Dalal, Maj V Marchino, Capt SS Gulia, Capt V Jaglan) who had come all the way from Delhi, also attended the session. Late Capt Keshing Clifford Nongrum's parents were also in attendance and were the Guest of honour.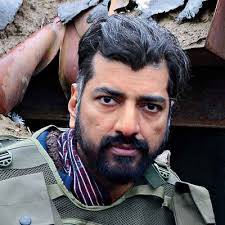 What did Lt Col Sandeep Ahlawat tell?
Lt Col Sandeep Ahlawat urged the students to strive for knowledge and character.He said there were ample opportunities for both boys and Girls in the Indian Army. He also mentioned the role played by Indian Army in nation-building. He said that Indian Army is the most respected organisation. Indian Army officers owe their allegiance to the Constitution of India.
This gesture of amry officers of course SS-64 (NT) of Officers Training Academy will certainly instil confidence among the youngsters that families of martyred soldiers are part of Indian Army. These will continue to be part of Indian Army family.