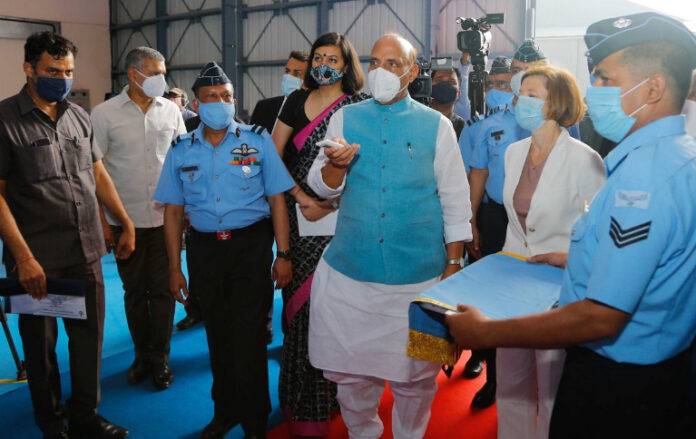 The formal induction of first batch of five Rafale fighter jets into the Indian Air Force on Thursday in Ambala air base was done at a glittering ceremony. A traditional 'sarva dharma puja', a ceremonial 'water cannon salute' to the Rafale jets and an aerial display featuring various breathtaking manoeuvres by the aircraft caught the attention of all present on the occasion. These ceremonies marked the induction of fighter jets into IAF's 'Golden Arrows' squadron at the Ambala Air Force station.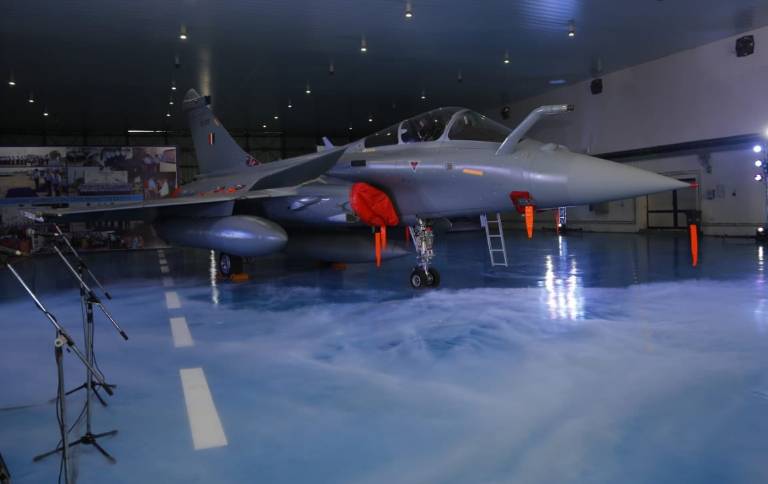 The ceremony was attended by Defence Minister Rajnath Singh, his French counterpart Florence Parly, Chief of Defence Staff Gen Bipin Rawat, Air Chief Marshal RKS Bhadauria and Defence Secretary Ajay Kumar. France's Defence Minister Florence Parly spoke on bilateral defence and security cooperation with India and assured that France would fully support India on security matters. French Defence Minister Florence Parly said that both India and France are writing a new chapter on defence ties. She also said that the programme to deliver the 36 aircraft to India meant a lot for France. "In military terms, it means that India will acquire a world class capability, truly among the best in the world that would give your air force an incredible sovereign tool," she said. "In strategic terms, it means India will have an edge over the entire region to defend itself and protect its people," Ms Parly added.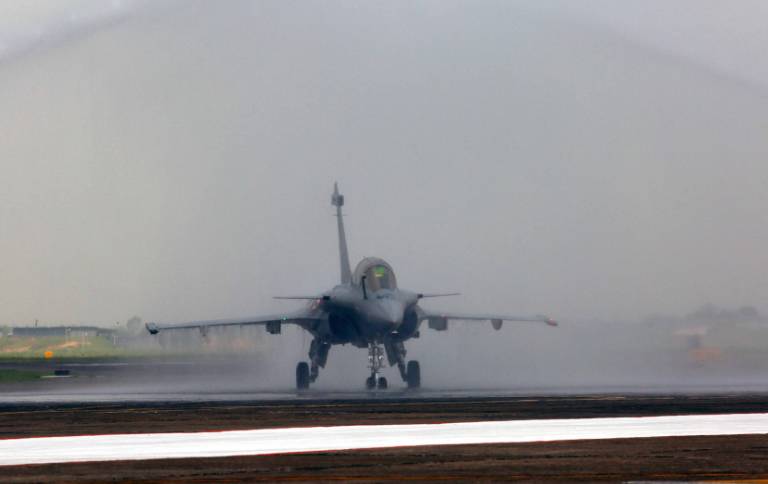 She underlined that France is fully committed to the "Make in India" initiative and further integration of Indian manufacturers into the global supply chains. five Rafale jets landed at the air base in Ambala on Wednesday afternoon, marking the first batch of multirole combat fighter aircraft acquired by the country in over two decades.Defence Minister in his tweet confirmed that talks with his counterpart were fruitful. Both the countries would cooperate in identified areas besides defence. He also said that he has invited French defence manufacturers to invest in India.
According to a news report, French Defence Minister Florence Parly on Thursday reiterated her country's support to the candidature of India for a permanent seat in United Nations Security Council (UNSC).Five Rafale jets had landed at the air base in Ambala on July 29. The arrival of these aircrafts had marked the the first batch of multi-role combat fighter aircraft acquired by India in over two decades.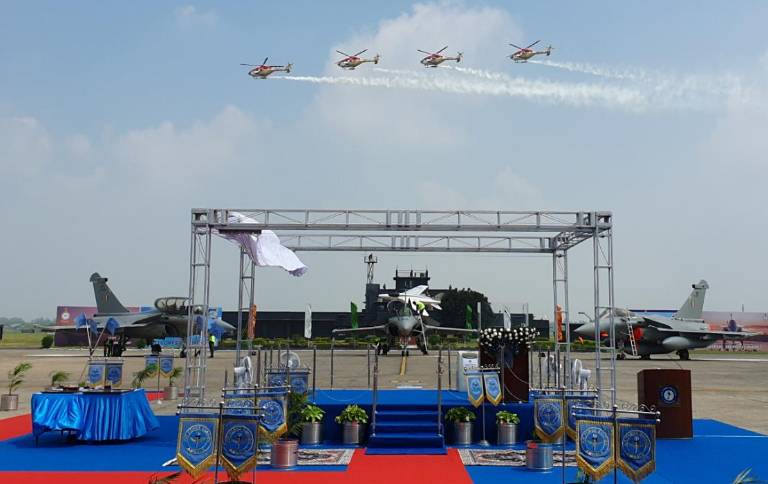 Information on Rafale jets
The fighter jets are part of a $8.78 billion deal signed with France in 2016 as India seeks to modernize its military. All the 36 planes are scheduled to be delivered by 2022 after being made in France.