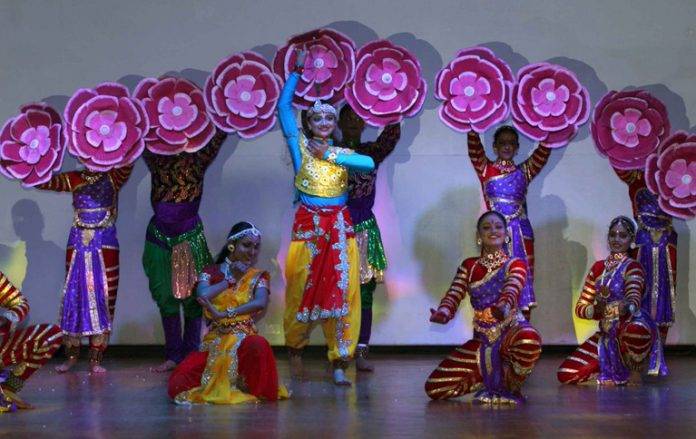 Defence State Minister Dr. Subhash Bhamre visited National Cadet Corps (NCC cadets) Republic Day Camp (RDC) at the Cariappa Parade Ground on Saturday here in Delhi Cantt. Addressing the cadets Dr Bhamre said, "NCC has played a stellar role in grooming the youth of the country by developing discipline, character, spirit of adventure and ideals of selfless service in them and thus moulding them into responsible citizens."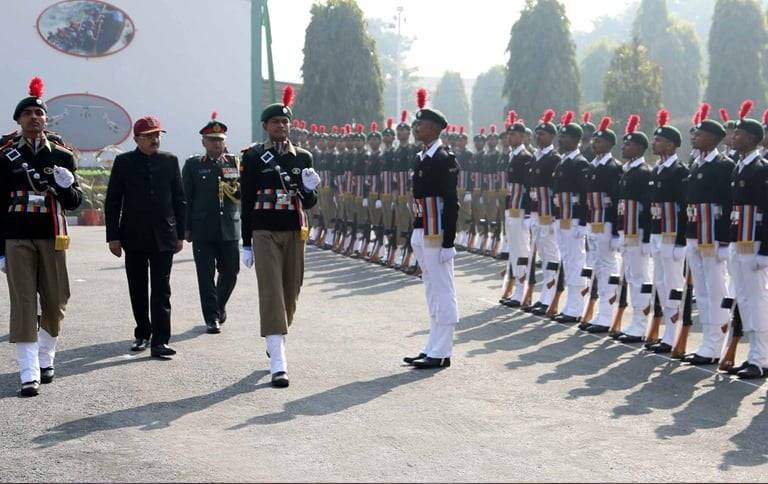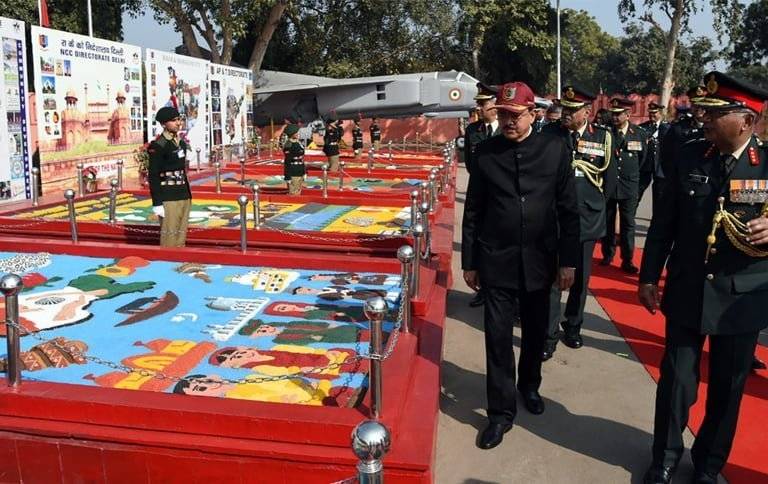 Dr. Subhash Bhamre appreciated the spirit of adventure among NCC cadets and said , "NCC has consistently played a pivotal role, in imbibing in our youth the spirit of adventure. NCC boy and girl cadets successfully summited Mt Saifee and Mt Deo Tibba apart from taking part in Sailing Expedition, Para Basic Course and Rock Climbing activities."
A contingent of all the three wings namely Army, Navy and Air Force, presented an impressive Guard of Honour to the Minister on his arrival. National Cadet Corps cadets thereafter presented a fine band display. Dr Bhamre also visited the 'Flag Area' created by the cadets, depicting various social awareness themes and cultural activities.
National Cadet Corps cadets briefed him in detail about their respective State Directorate themes, aimed at national integration and development. NCC cadets then presented a spectacular Cultural Programme in the NCC auditorium, comprising of group dances and ballets, showcasing the rich cultural heritage of our Nation.
Dr Bhamre complimented the cadets for their smart drill and appreciated the commitment of National Cadet Corps to 'Groom Future Leaders'. Highlighting the mass appeal and Pan India footprint, he lauded NCC for its vital contribution in Youth Empowerment and Nation Building.
On arrival Dr Bhamre was received by Director General of NCC Lieutenant General P P Malhotra. The Republic Day Camp is being 2,070 cadets including 698 girl cadets drawn from 29 States and 7 Union Territories. Camp would be culminated with the Prime Minister's Rally on January 28.
In addition a total of 101 foreign cadets from ten friendly foreign countries are also participating under the NCC Youth Exchange Programme. The cadets attending the Camp are participating in a number of activities, like cultural programmes, national integration awareness and institutional training competition.