Guwahati: The controversy surrounding sub standard bullet proof jackets supplied to the Assam police force continues four days after the death of Officer-in Charge of Bordumsa police station Bhaskar Kalita in an encounter in Upper Assam's Tinsukia district late last week. Assam Public Works, an NGO, has decided to lodge an FIR with Assam police's CID for an inquiry into reports about procurement of sub-standard bullet-proof vests for the police.
Bhaskar Kalita, Officer-in-Charge (OC) of Bordumsa Police Station, was killed in an encounter with ULFA (Independent) militants on Friday night in Tinsukia along the inter-state boundary with Arunachal Pradesh.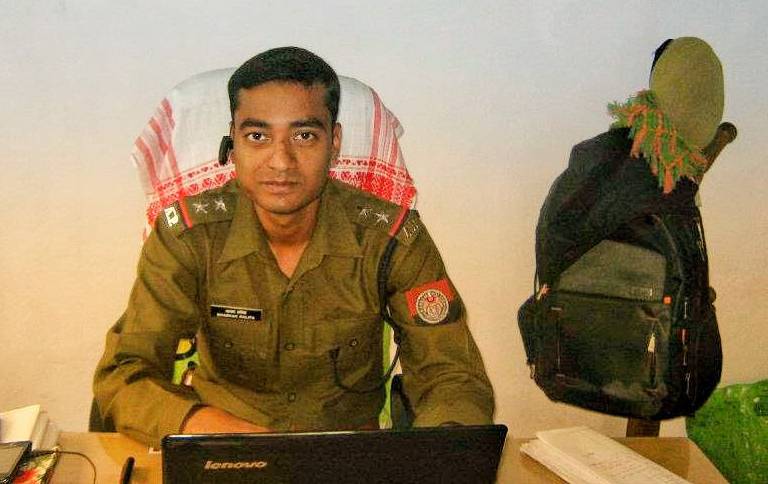 Bhaskar Kalita's widow Sangita and his colleagues raised doubts over the quality of bullet proof jackets because six bullets had reportedly hit the police officer. Sangeeta who also works with the Assam police, asked how did bullets pierced into bullet proof jacket which Bhaskar was wearing at the time of encounter and sought an inquiry. Two bullets had pierced Kalita's vest – one hit him in the chest and the other pieced his upper abdomen. If the quality of bullet proof jackets had been good, then Bhaskar would perhaps have survived.
The development has come as a setback to the Assam police which has been extensively using bullet proof jackets in encounters and insurgency related operations. Sources do not rule out the possibility of police personnel refusing to wear these jackets in insurgency operations.
Earlier, Director-general of police Kuladhar Saikia had stated that they would look into the matter and inquire when the vest was procured and who had supplied it. The government has entrusted additional chief secretary Sanjay Krishna to conduct an inquiry into Kalita's death and the quality of the vest.
According to Assam Public Works ( NGO)) representative, these vests were procured way back in 2011-12 when the previous Tarun Gogoi government was in power in the state. "We suspect corruption not only in the purchase of bullet-proof vests but also in other procurements made under the police modernisation scheme," he added.