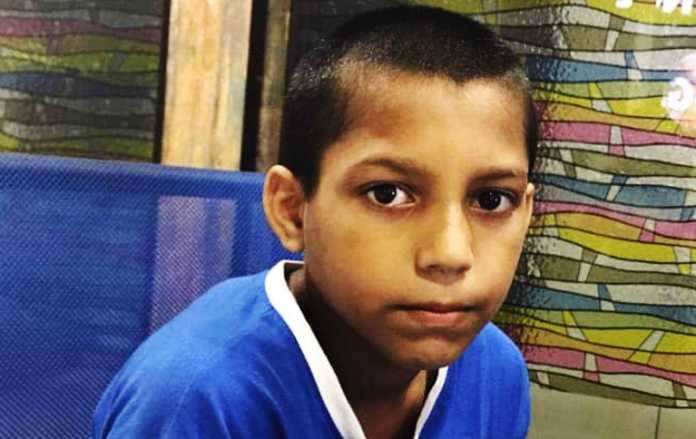 Kamal Kishore Das has shown an exceptional bravery in saving lives of his mother and aunt after their boat capsized in the Brahmaputra river near Guwahati in Assam. Kamal is just 11 year old boy but the way he fought the currents of the river, proves that age is not linked to bravery. Kamal saved three people, including his mother and aunt, and a stranger who ultimately did not survive.
What happened?
After the boat hit a rock, Kamal's mother reportedly asked him to swim to safety, but as Kamal reached ashore he realized his mother did not know how to swim. In the next 20 minutes, Kamal dived thrice into the river to save the lives of the others. He swam towards the accident site and saw his mother and grabbed his mother by her hair and managed pulled her to the pillar. He then saw a woman who looked like his aunt, who he then dived again to save. He then saw a woman wearing a burqa with a child in her arms struggling to stay afloat. To save her life, he dived again. However, the child slipped from her hands, and the woman jumped back into the water. The mother and child could not be saved and drowned in the river.
Union Home Minister Rajnath Singh in a tweet, praised this young boy.He described Kamal as a soldier without uniform.
Kamal Kishore Das's brave act will be remembered in the years to come. Kamal is a class VI student of Saint Anthony school in Assam. He has shown that he is brave, good in swimming and sensitive towards others. This incident was reported on September 5, 2018.
Kamal was on his way to home from North Guwahati after dropping off his grandmother. Kamal was accompanying his mother and aunt in the boat.The incident occurred when the engine of the boat developed a snag and hit a rock near the bank of the Ashwaklanta Temple around 2 pm. The boat was overcrowded as only 22 passengers had valid tickets. There were 18 motorcycles on it. The eyewitnesses said that there were several women and children among the passengers.
After the boat hit the rock and it met with an accident , his mother asked him to swim to safety. Obeying his mother, Kamal swam back to the bank but soon realized that his mother and aunt are about to drown. Seeing this, the little boy jumped into the river and saved his mother, aunt and another stranger woman by pulling them by their hair to the concrete pillars amid the river.
Kamal said, "When the boat hit the pillar, my mother asked me to take off my shoes and swim to the bank. I managed to swim ashore. When I got to the bank, I realised my mother and aunt had not been able to follow. My mother can't swim."
Kamal further said, "I swam towards the accident site and glimpsed my mother. The currents were so strong, I could only grab her by the hair, then I reached for her hand and pulled her to the pillar."
Kamal Kishore Das's bravery act has gone viral on social media. Sanjeev Choudhury has written about Kamal on his facebook and posted some photographs. Choudhury has picked up content on Kamal from The Times of India.
Psychiatrists opinion: Courtesy:https://www.psychologytoday.com
We should not underestimates children's abilities. Our underestimation becomes a self-fulfilling prophesy, because, by depriving children of freedom, we deprive them of the opportunities they need to learn how to take control of their own behavior and emotions.
Nothing in life is without risk. When we deprive our children of taking the risks that they must take to grow in competence, confidence, and courage, we run the greater and ultimately more tragic risk that they will never learn to take charge of their own lives (see post on rise of anxiety and depression
…Children on the island are remarkably well adjusted psychologically and socially. They do not whine or demand adult attention. Also they are extraordinarily adept at solving their own problems as they arose.