A large number of police officers, journalists and dignitaries remembered Ravi Pawar, who served as Public Relations Officer of Delhi Police during a prayer meeting here in New Delhi today. This prayer meeting was organized at New Police Lines, Kingsway Camp. Apart from family members and relatives, Special Commissioner of Delhi Police Sanjay Singh and Deputy Commissioner Kumar Gyanesh paid the homage. Former Police Commissioner Tilak Raj Kakar, former Special Commissioner Deepak Mishra, former PRO DCP Rajan Bhagat were also prominent among those who paid homage.
Shri Pawar was the first officer to be posted as Delhi Police PRO.A large number of policemen and officers who posted in Public Relations Department of Delhi Police or have also retired were among those who came here to pay floral tributes to Sh. Pawar . Retired ACP Vijay Malik paid tribute on behalf of the Association of Retired Gazetted Officers of Delhi Police. Apart from the reporters , covering crime news in Delhi, there were also a large number of personnel and officers who served in various capacities in the police during Mr. Pawar's tenure. Former Presidents of Delhi Crime Reporters Association Lalit Vats and Sanjay Vohra also paid tribute.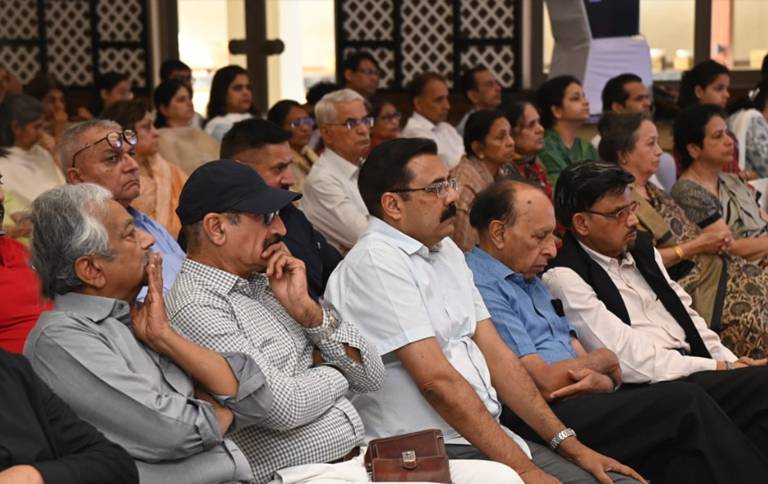 Mr. Pawar died on March 21, 2023, at the age of 78, at Max Hospital in Shalimar Bagh. He was admitted a few days ago for the treatment as he had heart disease. Sh. Pawar was appointed to the post of PRO in Delhi Police in 1984 , when S S Jog was police chief and remained on this post till the tenure of Commissioner Dr. KK Paul. By the way, he was an officer of the Press Information Bureau (PIB) working under the Ministry of Information and Broadcasting, Government of India. Due to this Mr. Pawar had also served in various government departments like Defense Ministry, Employment News, All India Radio etc.
A press statement issued by the Delhi Police said that during Sh. Pawar's tenure as the Public Relations Officer, the Delhi Police had received professional assistance for media relations and officers deployed in the field. The release said that Sh. Pawar worked tirelessly to remain a bridge between the press and the police.
Sh . Pawar's full name was Ravinder Singh Pawar. Although his family belongs to Saidpur in Haryana, he was presently living in Rohini area of Delhi. Even after retirement, he was associated with Delhi Police officers and journalists, which people also praise a lot.
It is the result of his popularity that the Delhi Police officially remembered Mr. Pawar by publishing advertisements in all the newspapers mentioning his services. Publishing advertisements to remember the services of a retired officer even after his death, this is probably the first incident of the police department not only in Delhi, but in the entire country.