Special Police Unit for Women and Children (SPUWAC) and Special Police Unit for North Eastern Region (SPUNER) of Delhi Police will get State of the Art installation for its offices as well as for conducting various activities. This five storied building will be an environment friendly building as it will be having roof top solar power generation system as well as provision for rain water harvesting.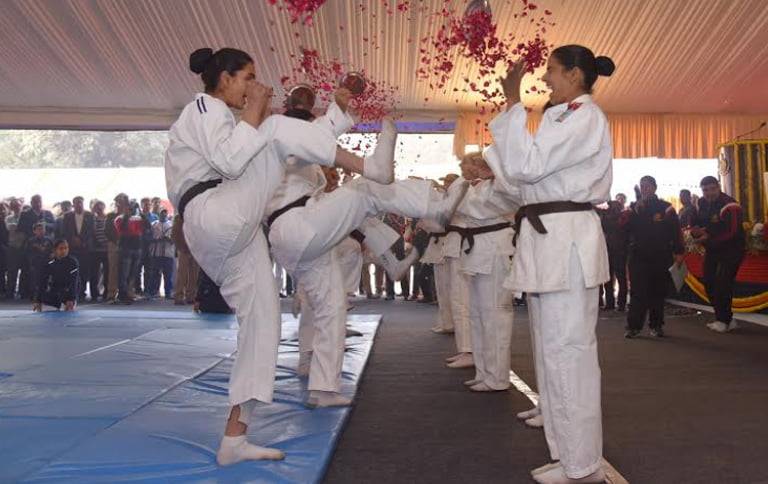 Union Minister of State for Home Affairs Kiren Rijiju layed the foundation Stone of new building , to be constructed at the cost of 23.53 Crore rupee for which Ministry of Urban Development has allotted 1.21 Acre land. Ministry of Women and Child Development has allotted money under Nirbhaya Fund for it construction.
In the year of 2008 Crime Against Women (CAW) Cell was renamed as Special Police Unit for Women and Children (SPUWAC) and declared as Nodal Agency on Children issues also. A Police Station namely Crime Women Cell, was also functional in the premises of SPUWAC at Nanakpura. Similarly, considering the needs of safety and security for the people hailing North Eastern Part of India, a new Unit namely Special Police Unit for North Eastern Region (SPUNER) was created in the year 2014 and housed in the same building at Nanakpura.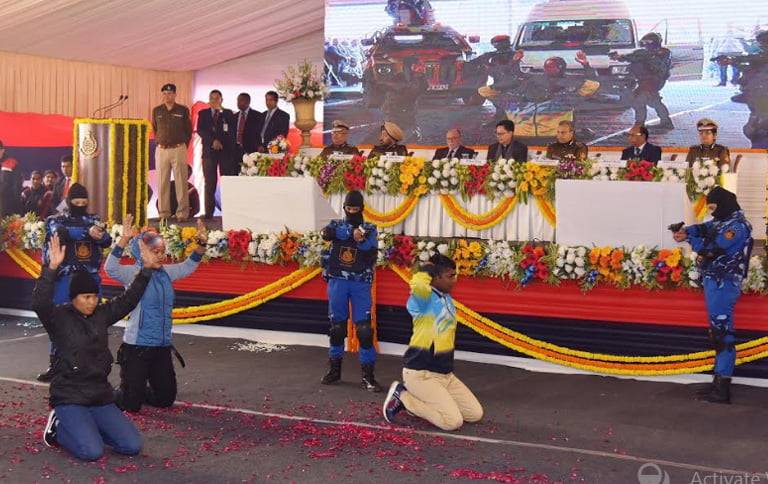 According to Delhi Police's press release, it was felt to have a new building of SPUWAC & SPUNER as there was space crunch and there was no proper facility available in the present structure at Nanak Pura. Accordingly, Delhi Police proposed for a new building.
As per plan five storey building will be constructed in the area of 5800 sq. mtr.
with ample parking space in basement. The building will be state of art installation which will have IP based CCTV system for security and monitoring purposes, women's lounge with crèche facility for children, library & cafeteria and self defence training hall etc.
The building will also have an auditorium with the capacity of 225 persons with all modern facilities and two numbers of conference rooms having capacity of 40 persons each. The new building having RCC frame structure will be eco-friendly having efficient energy features of hi-tech construction in respect of facade, light, ventilation and orientation.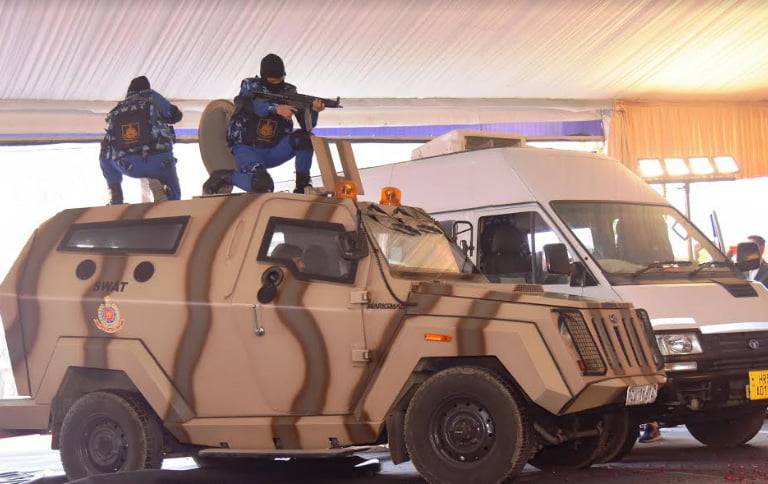 It will also have the provision of fire-fighting system with automatic fire alarm system, under ground water overhead tank for fire-fighting measures, rain water harvesting system, roof-top solar power generation system and 100 % LED lightening will be used. The building will have police station, counselling wing, training hall, Mediation Centre and
Investigation Officers rooms etc.
During foundation laying ceremony, self defence team of SPUWAC performed a demonstration for safety tips to be used by women in situation of stalking, snatching and domestic violence. According to David Lalrinsanga, Joint Commissioner of Police SPUWAC & SPUNER, Self Defence Wing of SPUWAC has trained 9,80,456 women & children, which has been recorded in LIMCA BOOK OF WORLD RECORD.
A demonstration was also performed by all women SWAT team of special cell regarding successful operation during high- jacking of a public bus by terrorists.