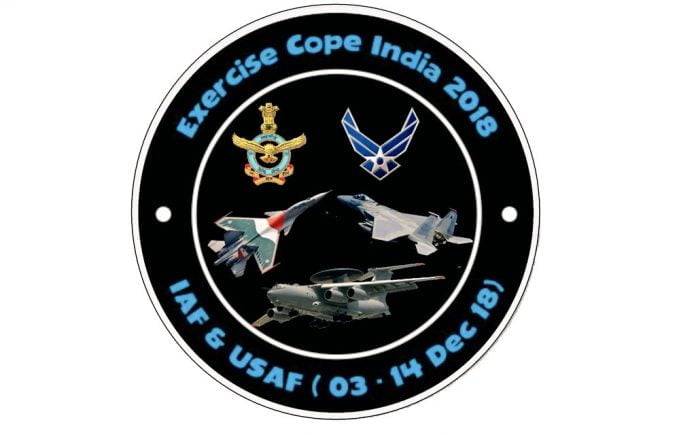 The air forces of India and United States will start a 12- day joint exercise from Monday in West Bengal after a gap of eight years. The exercise which is called 'Cope India 2018' is the fourth edition in the series of bilateral joint exercises between the air forces of two nations. This exercise will be held at two air force stations in West Bengal's Kalaikunda and Panagarh.
The USAF will participate with 12 X F15 C/D and 03 X C-130 while IAF contingent will comprise of Su-30MKI, Mirage-2000, Jaguars, IL-78, C-130J, AWACS and AEW&C aircraft. Indian Air Force welcomed US Air Force personnel as the contingents started landed in India during the week.
In fact, the exercise will give an opportunity to both the airforces to make efforts and show committment to a free and open Indo-Pacific region, stated a communique from the US consulate. The Consultate reported said that exercise CI18 is a long-standing bilateral US Pacific Air Forces (PACAF)-sponsored Field Training Exercise (FTX), conducted with the Indian Air Force (IAF), focused on enhancing US-Indian mutual cooperation and building on existing capabilities, aircrew tactics and force employment.
The exercise will provide operational exposure and undertake mutual exchange of best practices towards enhancing operational capability. As many as 200 US airmen with 15 aircraft from the 18th Wing, Kadena Air Base, Japan and 182nd Airlift Wing, will be taking part in the exercise alongside their IAF counterparts. The first joint exercise was held in 2004 with an objective to incorporate subject matter expert exchanges, air mobility training, airdrop training and large-force exercises, in addition to fighter-training exercises.