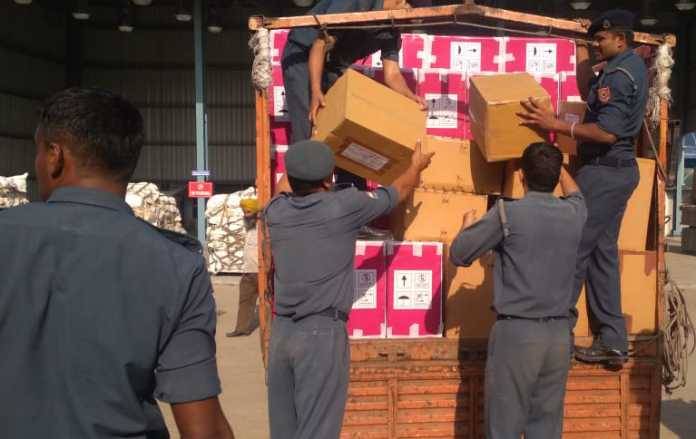 Indian Airforce special aircraft, carrying 37 medical personnel has taken off from Hindon for Chennai. From Chennai the aircraft will take off for Kualanamu International Airport & then move to Palu, Indonesia.
The Medical teams have been instructed to be self contained for 10 days. Accordingly they are carrying their rations, generators, FOL, tentage. In addition, light medical equipment including X-ray machine & medicines are being carried.
According to IAF, 01xC-17 is being loaded at Palam with relief material received from National Disaster Management Authority (NDMA), including 15.66 Tonnes of tentage & generators, 16 Tonn of medicines. After loading aircraft will take off to Chennai & then ferry further to Makkasar in Indonesia.
#BondBeyondBorders – 01xC-17 aircraft was loaded with approx. 35T of loads & is airborne for Chennai, 1300 hrs. From Chennai the aircraft will set course for Makassar, Indonesia in evening today.

Loaded & Ready : Aircrew of C-17 aircraft with the load.#OperationSamudraMaitri pic.twitter.com/PJnhS5zADp

— Indian Air Force (@IAF_MCC) October 2, 2018