Union Home Minister Amit Shah distributed appointment letters to the next of kin of Jammu and Kashmir Police personnel who lost their lives in the line of duty, in Srinagar today.He met families of slain police personnel. Total eight appointment letters were given to the dependents of police personnel who died while performing their duty. Shri Shah was  accompanied by Jammu and Kashmir Lieutenant Governor Manoj Sinha and Police Chief Dilbag Singh.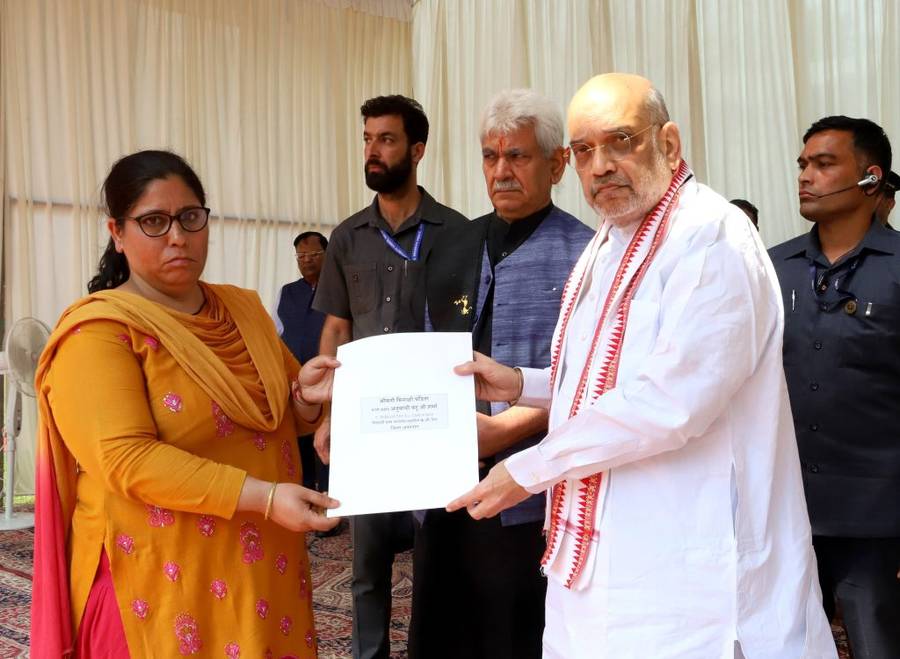 "The martyrdom of numerous Jawans of the @JmuKmrPolice who laid down their lives battling terrorists and securing innocent fellow citizens is a testament to what Kashmir and its people stand for," said Shri Shah on Twitter.
"Today, I met the family members of such martyrs in Srinagar and distributed appointment letters on behalf of the J&K govt to the closest kins of the martyrs," Shri Shah added.
Earlier, the Union minister, along with Jammu and Kashmir Lieutenant Governor Manoj Sinha, laid the foundation stone of  BALIDAN STAMBH (martyr's memorial) at Pratap Park in the heart of Srinagar.