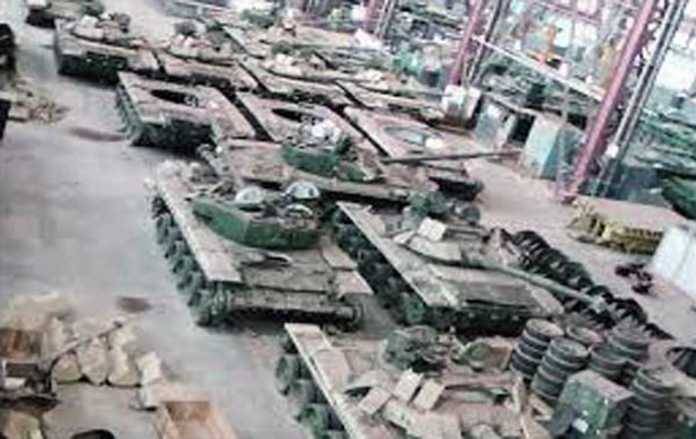 New Delhi: Micro small and medium enterprises (MSMEs) working in the Defence manufacturing sector, are upset with the cancellation of supply orders from the government. Ordnance factories supplying vital defence equipment, including guns, to the armed forces had cancelled orders worth thousands of crores placed with the Micro, Small and Medium Enterprises (MSME). The move will bring 6,000 MSME units at the brink of closure and shall result into unemployment of approximately 3 lakh people, President of the Federation of MSME vendors of Defence and Aerospace, Neeraj Raizada stated this at a press conference in Delhi on Wednesday.
"Of these 180,000 are associated with various ordnance factories and almost similar number with employment being provided by MSME companies. Will cause wide scale of bank defaults amounting in crores of rupees," said Raizada. What is ironic is that Scientific Adviser to the Defence Minister G Satheesh Reddy recently raised hopes of MSMEs and innovative start-ups when he said that MSMEs and innovative start-ups with advanced manufacturing capabilities would play a key role in transforming the defence and aerospace industrial sectors. Most of MSME vendors of Defence and Aerospace which are into component manufacturing, said that the government communication stated is that ultimate users (ie Indian armed forces) for which they used to procure items have curtailed down their requirements. And this has created a lot of furore amongst the MSME members.
Raizaida said ,"There shall be a very wide scale of macro- economic catastrophe. a) Raw material orders have been placed and advance payments made; b) Huge working capital blocked in Raw Material ,WIP and finished goods; c) 10% PSD given amounting in crores of rupees; d) Other overhead such minimum charges of electricity, advance rentals; e) Payment of taxes – GST, advance income taxes etc."
"This will also cause non compliances of labor laws. Besides the macro effect as described above following are implications at the micro level i.e. at the level of each individual unit. The material is custom made strictly as per requirements, design specifications given by the ordnance factories and there is no ready market elsewhere and as such is a scrap," he added.
"There is no visibility in the near future as to when the material can be supplied to Ordnance Factories. There are cases where the orders are towards product development. In such cases vendors have invested hard work of trial and error of many weeks and months, invested in Bank interest, wages. All this investment was done with a hope that the same shall be recovered from future supplies. Their investment as well as hopes has dashed on to the ground." Another vendor said that the move is against Indian Contract Act 1872. The step is taken in a very coldly lop sided and harsh manner without giving any opportunity to vendors to explain their problems and suitable redressal thereof.
In the month of April ordnance factories were expediting dispatches by taking stock of production schedules and to rev up them. Just one month after the above mentioned letter is given to stop supplies. There are vendors who are supplying only to the ordnance factories for decades and do not have any other occupation to earn rice bowl for their families.
Federation's representative, Vinod Jolly told Rakshaknews.in that they have approached offices of Prime Minister, Defence Minister and Defence Secretary for appointment but failed to meet any of them. He however said that the Federation may seek legal help if the government fails to revoke the controversial order cancelling the supply order.