New Delhi: Cardiovascular and cardiothoracic surgeon Dr Naresh Trehan has recently given health tips to police personnel including security personnel. Padmashri and Padma bhushan awardee Dr Trehan held an interactive session titled, 'Health talk on heart to heart', with police personnel. During the discussion, Dr Trehan answered queries of police personnel who asked several questions relating to health, stress and work load. Organised by Medanta hospital and the Delhi police, the event was held at Vinay Marg security lines.
The discussion between Dr Trehan and police personnel centered around occupational stress and its impact on health of police personnel. Praising them for working round the clock, Dr Trehan said that police is the most toughest job unlike other jobs. The policemen work under constant mental pressure while providing security to people, foreign tourists and VIPs, which has become a biggest challenged for police force. Long working hours and work under difficult circumstances often take a toll on the health of police personnel. Small and easy steps can help them deal with such challenges.
Dr Trehan however, suggested that police personnel should do yoga practice on regular basis. These personnel should do Pranayam, lom vilom, regular walk and eat healthy food without laxity. He discouraged them from smoking and suggested that they should go for regular heart check up for early diagnosis. Speaking about sudden cardiac arrests, Dr Trehan explained them the importance of Cardiopulmonary Resuscitation (CPR) training which is life saving skill in the event of a cardiac arrest. CPR (cardiopulmonary resuscitation) is a combination of rescue breathing and chest compressions delivered to victims of cardiac arrest. CPR is invaluable. He however assured to provide CPR training to them because if a person receives CPR within five minutes of collapsing, his or her chances of survival can improve significantly.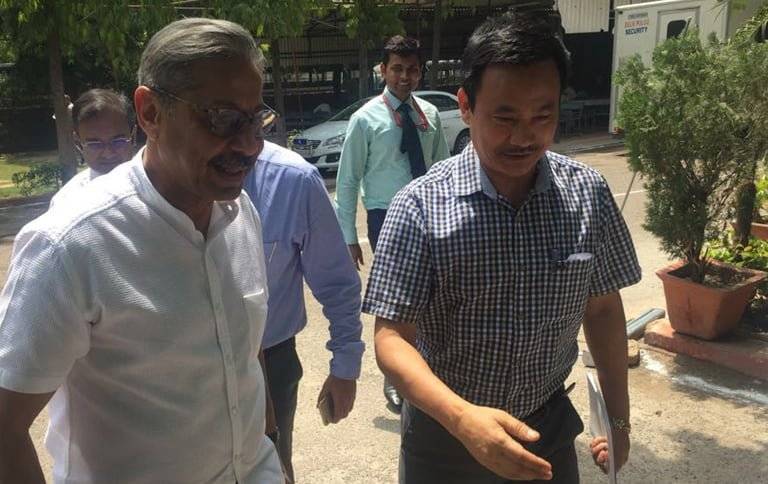 Earlier, Dr Trehan was received by Additional Commissioner ( Security) Hibu Tamang who apprised him of work done by his department. Medanta Medicity's Deputy Manager Sandeep Dawar and Delhi police's ACP Ashwini Jaiswal played an important role in organsing the event.