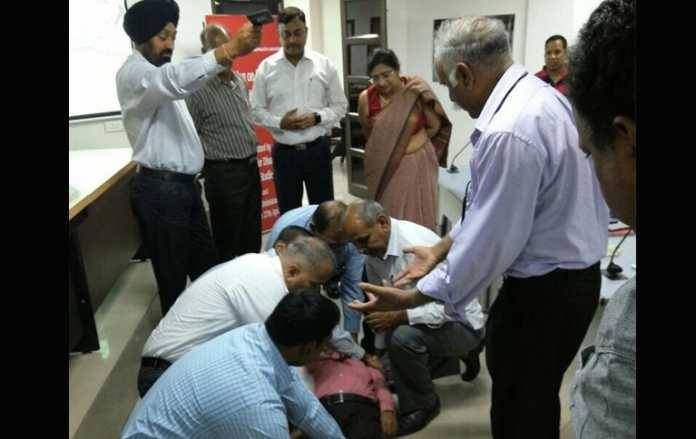 4.00 pm ,September 28 ,2018 is the deadline to apply for the MBA programme in Disaster Management , conducted by the Centre for Disaster Management Studies (CDMS) of Guru Gobind Singh Indraprastha University. This two year MBA programme is specially designed for working professionals in such a way that they can attend the classes without taking break from their routine job. This year session is going to start from October 6th.
According to Amarjeet Kaur, Director of CDMS, earlier the last date for online submission of application form was August 31, 2018, but keeping larger interest of the candidates, the last date has been further extended upto September 28, 2O18. MBA in Disaster Management is considered a value added programme  particularly, for working professionals, government servants and professionals from the NGO sector.
Since 2005, a number of officials from prestigious organizations like Indian Army, Indian Air Force, Indian Naval Services, paramilitary forces like CRPF, BSF, ITBP, SSB, CISF, CBl, Delhi police, Civil Defence, Indian Railways, ONGC, Delhi Fire Services, Delhi Jal Board, Municipal Corporation of Delhi , New Delhi Municipal Council, Ministry of Agriculture, Ministry of Health, Delhi Metro, UNDP, WHO, National Disaster Management Authority (NDMA), Delhi Disaster Management Authority (DDMA), National Disaster Response Force (NDRF), and professionals from the corporate sector and hospitals have completed this programme.
' We are sure, this course has not only added value to the overall approach of these officials to disaster management activities but has also enriched their academic and professional profiles' says the director of CDMS. She said that we will be accepting the online applications till 4.00 pm, and  the details regarding this programme including admission, etc. are available on University Website: www.ipu.ac.in. Earlier the last date for online submission of application form was August 31, 2018.