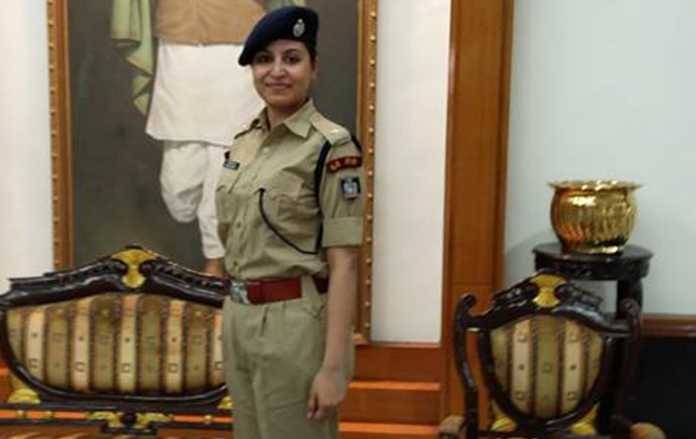 IPS officer Niharika Bhatt has been posted as ASP in Chandigarh police. Niharika who is an IPS officer from Uttarakhand was transferred to the AGMUT cadre after her marriage with Arjun Sharma, an IAS officer in June 2018. As per convention, IPS officer who belongs to Punjab, Haryana or Union Territory is appointed by the Centre to work in this part of the country. Niharika is the only officer appointed as ASP while rest of officers are of DSP rank.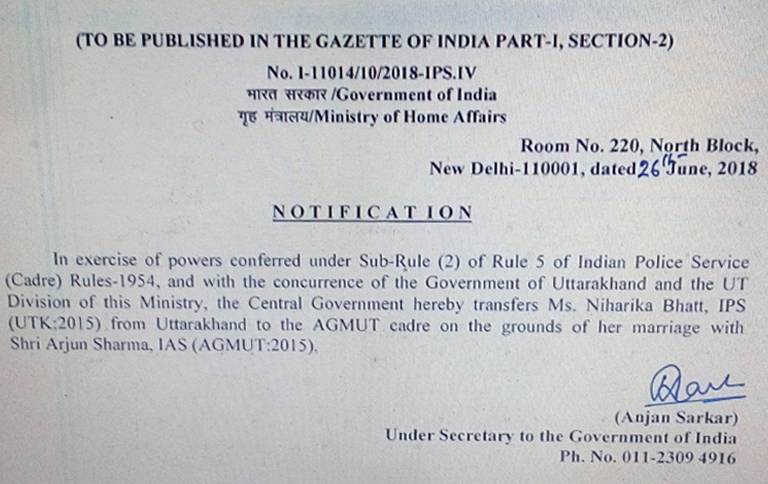 Nharika will be posted as DSP (South). After getting married to IAS officer Arjun Sharma, Niharika got advantage to join cadre of her husband and an approval to this effect came recently.Sharma belongs to AGMUT cadre and hence she too got the same cadre.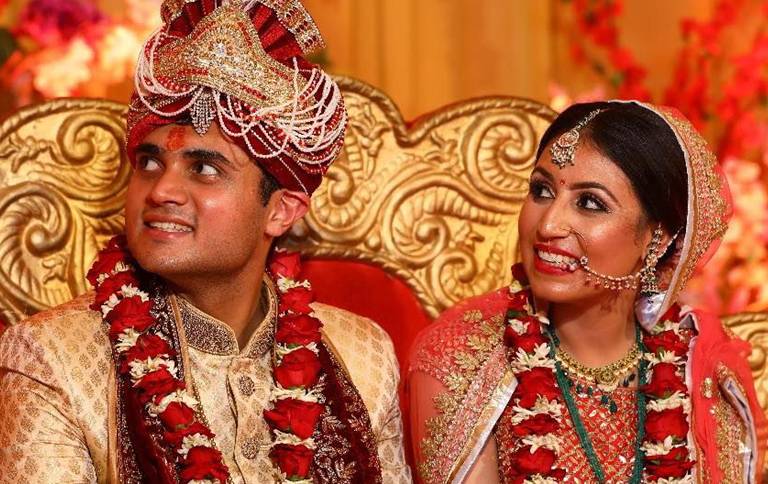 Bhatt is widely regarded as a girl with steel like determination having a strong will to work for her country. She had left her job in USA for preparation of Civil Services. She cracked UPSC in her very first attempt and got All India Rank of 146.Niharika has an engineering degree from the prestigious Michigan University. She was working as a Food Researcher for US Food and Drug Administration (US FDA) before she appeared for UPSC exam.Arjun Sharma is posted as Sub-Divisional Magistrate ( SDM) in eastern part of Chandigarh.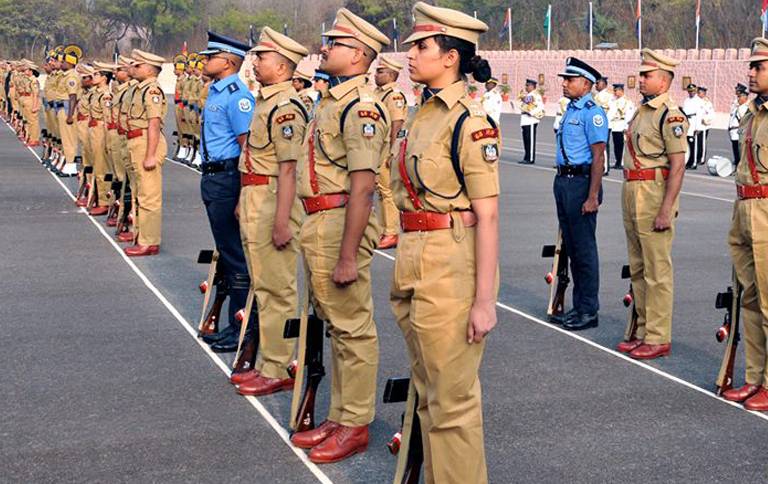 Niharika would succeed DSP(South) Harjit Kaur who has now been posted as DSP(East) in place of Satish Kumar. Kumar has been posted as DSP Police Lines, Trainign and Recruitment/ Jaswinder Singh who was posted as DSP(Operations) and had an additional charge of DSP( Police lines) has been transferred to the Traffic wing as DSP( Traffic and Adinistration), Research Cell and Road safety. Amrao Singh was DSP ( Crime) has also been shifted to the traffic wing. DANIPS officer Pawan Kumar has been appoined as DSP( Crime and operations) while Sukhraj Katuwa to Economic Offence wing and PCR incharge.
Pawan Kumar, who was looking after the Economic Offences Wing (EOW), will now take over as DSP Crime and Operations. In addition, he will act as the Public Relations Officer (PRO) of the Chandigarh Police.
DSP (Headquarters) Sukhraj Katewa has been transferred to the post of DSP (EOW). Rajeev Kumar Ambasta, who was presently DSP Traffic (South), has been transferred to the post of DSP (Headquarters). Charanjit Singh, who was presently DSP (RTC), has now been posted as DSP Traffic (East).