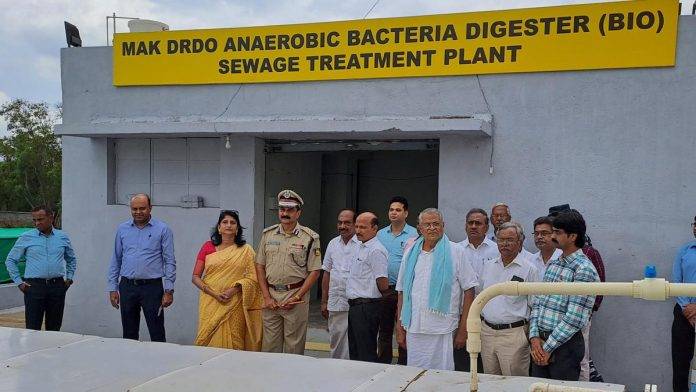 The Defence Research and Development Organization (DRDO) has set up a sewage treatment plant in the premises of the Central Reserve Police Force, which can prevent wastage of 4 lakh liters of water daily. This plant has been set up at the Central Reserve Police Force's Central Training College at Kurudampalayam near Coimbatore in Tamil Nadu.
DRDO's anaerobic bio-digestion (ABD) tank technology used in the new sewage treatment plant (STP) that was commissioned last week has capacity to treat the entire sewage and faecal matter generated by the population staying in the campus area. Commissioned last week , at the cost of  Rs 2 crore 16 , this sewage treatment plant converts the human waste  into odour-less water that can be used for all purposes other than drinking. Around  400 families and 1,000 trainees stay in the ctc-crpf campus premises. Presently  it is supplying three lakh liters of water after treating it.
This is a patent (MAK-DRDO ABD) technology which is being used for the first time in India.
 Anaerobic digestion is actually the name for a group of processes in which microorganisms break down biodegradable substances in the absence of oxygen. We can  also call  this  a process of anaerobic decomposition, which is also used in the management of industrial and domestic waste or for producing biogas fuel. The good thing is that there is no need for electricity to use this technology.