'KALAPANI' OF BRITISH RULE, STILL PREVAILS IN INDIAN REPUBLIC
"The defiant arrogance of young ACP is unacceptable, needs banishment to Andamans, where he will find ample time to brood over his imprudent attitude", thus spake oraculous N K Singal Add. CP(AP&T).
It was first Friday of June 1982, official parade day for Delhi Police. Morning parade for recruits of VII & VIII Bn's Delhi Armed Police was conducted in impeccable manner.
These additional personnel were inducted for Asian Games of 1982.
The agonizing ascent of summer morning with bright sun fast surmounting towards its pinnacle summit, spreading sizzling heat across every nook and corner of atmosphere.
After conclusion of parade, during customary tea meeting officers discussed logistical problems of godforesaken place (even drinking water was brackish), plus progress of training.
DRAMATICALLY armed police supremo dropped a napalm bomb in my lap, out of six AC's P, I was hand picked as a 'sacrificial lamb' for permanently stationing at Jharoda (Police Training School)
My logical assertion for preparing a almanac, wherein every sixth day one ACP could perform this crucial duty, fell on deaf ears. This unexpected refusal to comply with partisan orders turned everything topsy-turvy.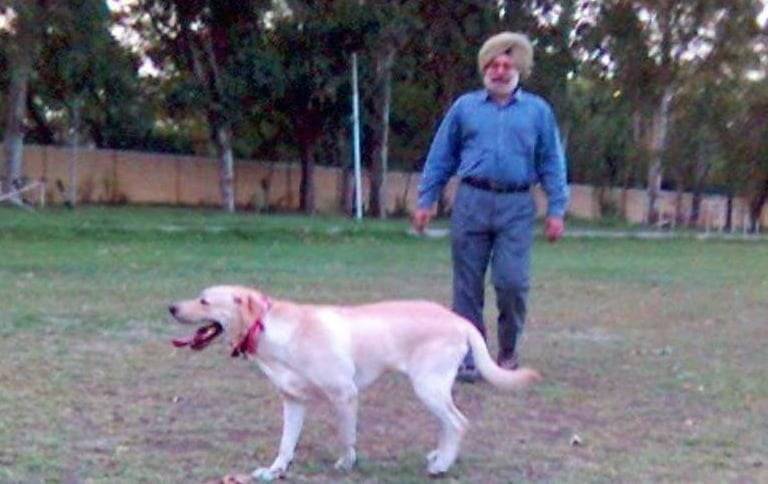 Additional Commissioner of Police, left the venue scornfully as though limitations of his mental thermostat mechanism had suddenly tripped, with his brain suddenly going haywire.
Before boarding his official car he cautioned DCP GS Sandhu, "make him comply with orders or else he should pack up his bags for departure to Andamans".
DCP was short statured stocky second generation police officer having many tumultuous trials and tribulations synonymous with a successful police career.
Whereas, DCP VIII Bn. Sujahuddin Sajjid was a carefree easy going gentleman having strong poetic inclinations.
GS Sandhu had been a endorsed member of infamous police squad, which eliminated Sunder, a commander of underworld in exceptional "extraneous circumstances".
Inspite of Commandant's sagacious advice I decide to stick to my guns.
The inevitable soon happened, coming Wednesday orders for Andamans arrived from Government of India.
The rapid mobility of hectic happenings left me completely dumbfounded.
DCP once again summoned me, this time with a transformed demeanor.
Let bygones be bygones, after having discussed your issue with COP (Commisioner of Police) PS Bhinder, you are advised to proceed on medical leave.
Meanwhile, COP would reverse present quagmire situation, simultaneously assigning a challenging position. Profusely thanking him, gladly handed over the charge for journeying ahead to a unknown odyssey of a new assignment.
Due to heavy summer influx of passenges, short notice train reservations on Indian Railways were unavailable. At this juncture RK Sharma, our colleague posted in Watch and Ward (W &W), Parliament House, came to my timely rescue.
During those days the entire security of Parliament was supervised by Delhi Police, camouflaged in garb of W&W staff. Though it may now appear quite strange, Parliament House premises were a thoroughfare for ordinary public traffic.
SHARMA managed me a comfortable sleeper berth in luxurious Rajdhani Express from MP's special quota. On the evening of my birthday boarded Indian Railways train to Calcutta.
At Dum Dum airport Calcutta, lodged at CRPF mess, thanks their Republic day parade Commander.
We became good friends during rehersals for 1982 Republic day parade, both of us were commanding our respective Police Forces. Next morning at 6 AM, took off by Indian Airlines two hours Boeing flight for Port Blair, the capital of Andamans. In those days two by-weekly flights operated on Tuesday and Friday from Calcutta, the only sky connection available to air passengers from Indian mainland.
This bizarre episode infact turned out to be a great blessing in disguise.
The quirk of fate not only helped me escape the holocaust of Nineteen Eighty Four.
PLUS it provided me unprecedented opportunity for exploring the pristine picturesque environment of Bay of Bengal Islands. It is our Destiny which is providing us a unique experience as human beings, so are the various happenings and events.
(This article has been carried from the facebook wall of Retired police officer H P S Virk. Retired from Delhi Police as Deputy Commissioner, Mr.Virk is presently living in Surrey, British Columbia, Canada)