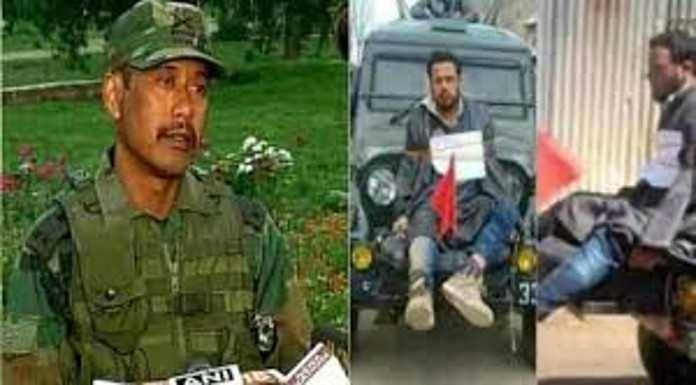 Major Leetul Gogoi has been caught in a web. The Court of Inquiry has indicted Army officer after he was seen with a woman in a Srinagar hotel on May 23. Following his indictment, Major Gogoi is likely to face court martial now. Major Gogoi hogged headlines last year after he had used a Kashmiri man as human shield.
The allegation against him was that he was caught with a "minor" girl from a Srinagar hotel in May. This happened just before he was to rejoin duty at 53 Rashtriya Rifles (Punjab Regiment) base at Beerwah in central Kashmir's Budgam district. He was questioned by police and was let off after the woman told the police that she had wilfully accompanied the officer. But his actions were not liked by his superiors. Army Chief General Bipin Rawat had categorically stated that "strictest possible action" would be taken if Major Gogoi was found guilty "of any offence". The Court of Inquiry has been found guilty of fraternising with a local and being away from his place of duty while in an operational area by a Court of Inquiry, army sources reportedly stated on Monday. Orders have been issued to initiate disciplinary action against him, they said.The court has held him accountable for "fraternising" with a local in spite of instructions to the contrary and "being away from the place of duty while in operational area", the sources in the army stated.
Leetul Gogoi's shining time
On April 9, 2017, Major Gogoi shot into fame, during by-election for the Srinagar-Budgam parliamentary constituency. It was his decision to tie a civilian and voter, Farooq Ahmad Dar, to the front of an army jeep and use him as a human shield in areas where there was stone-pelting. General Rawat had then defended Gogoi and the army had given the major a commendation medal.