The road to success is never smooth, somewhere it is concrete that it becomes hard to walk and on the other somewhere it is so muddy where one wrong step can make you slip or fall. Success needs a persistent process in planning, evaluating and executing your plans.
Starting a business from scratch is one of the scariest things in the world. The most successful entrepreneurs have gone through their fair share of struggles but continued to pursue their goals relentlessly.It is seen that all the ugly things we go through in life become the only asset which helps us to succeed.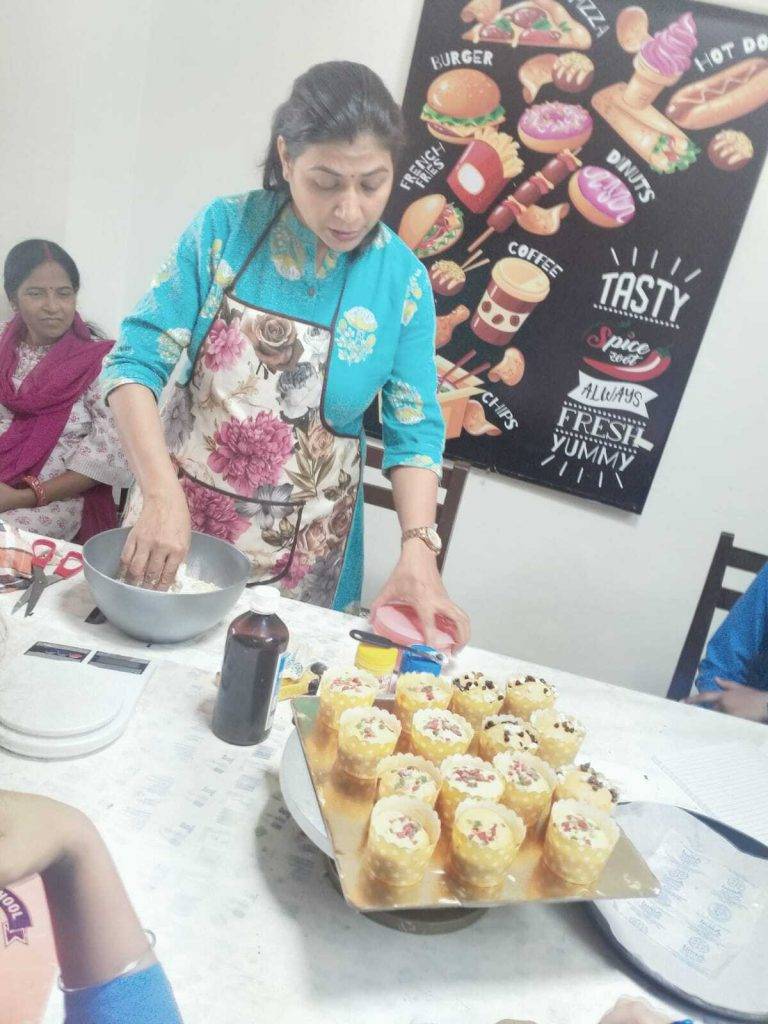 However, instead of letting her life be taken away from her and being a victim of her bitter experiences, Ruchi used the pain and hurt to motivate herself and create a wonderful business.
In the world of soaring ambitions and indomitable spirit, Ruchi Rajput stands as a beacon of inspiration. Aged 40, Ruchi has faced life's ups and downs with unwavering determination, carving her path to success while juggling the roles of a devoted wife, a loving mother, and a passionate entrepreneur. Her remarkable journey is a testament to the power of resilience, tenacity, and the unwavering support of the Air Force community.
Married for 13 years to a dedicated Air Force Sergeant, Ruchi's life took an unexpected turn when her husband met with a life-altering accident that left him bedridden. As an Air Force family, they had already been through their share of challenges, but this one posed an entirely new set of obstacles. Instead of crumbling under the weight of despair, Ruchi chose to rise to the occasion.
With an MBA and a successful job at HDFC, Ruchi had a promising career ahead of her. However, when her husband was posted to a different location, she decided to leave her job and stand by his side, determined to help him recover. Ruchi displayed unwavering dedication, treating her husband like a child, patiently teaching him to walk again, and providing the emotional support he needed.
While nurturing her husband's recovery, Ruchi discovered her own hidden talents and a deep passion for entrepreneurship. Her journey of self-discovery began when she attended a workshop that changed the trajectory of her life. It was here that someone extended a helping hand and gave her the platform and motivation she needed to embark on a new path.
Ruchi's journey began with a humble step. She enrolled in baking classes, where her culinary skills blossomed. As she honed her craft, she found her calling in the sweet aroma of freshly baked goods. The Air Force, recognizing the potential of individuals like Ruchi, had initiated the Air Force Family Welfare Association (AFFWA) to support and promote the passions of spouses. Ruchi enthusiastically joined AFFWA, and soon, she was ready to take her passion to the next level.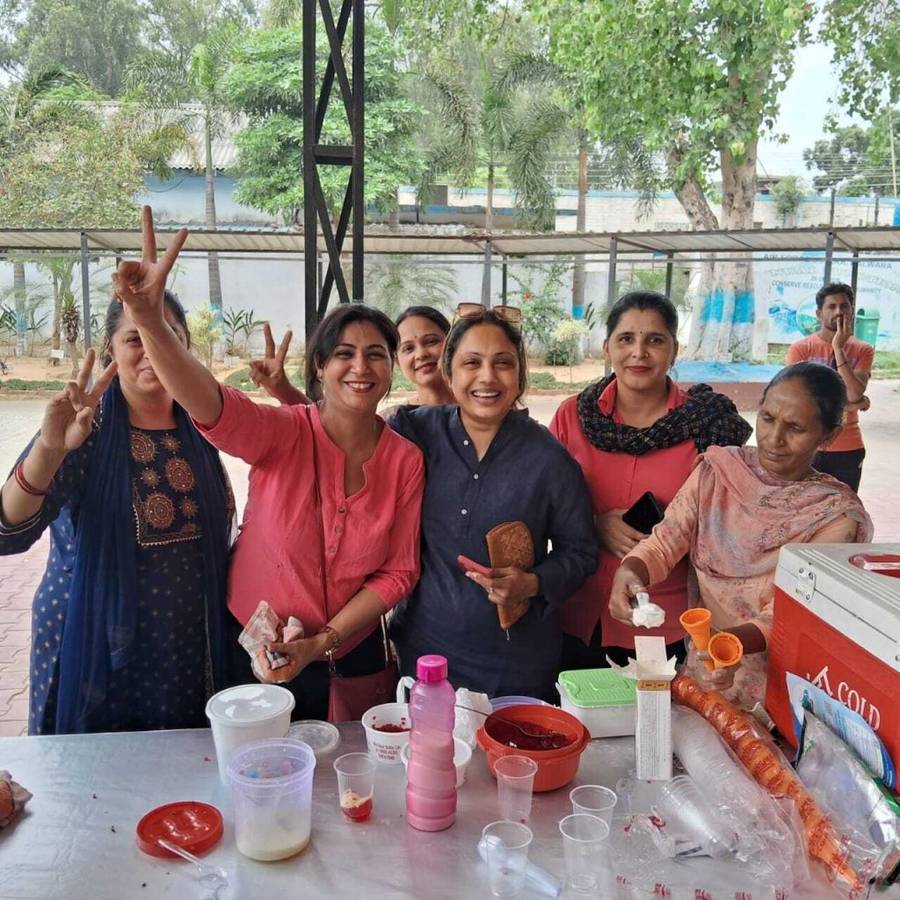 Under the name "Ruchi Bakes," she started her own baking classes. From marketing her products to perfecting the art of packaging and pricing, Ruchi took charge of every aspect of her business. Her relentless pursuit of excellence paid off, as she began earning approximately 1 lac from her baking endeavors alone.
But Ruchi's entrepreneurial spirit didn't stop there. She expanded her horizons and opened a continental café, offering a delectable array of continental dishes and, of course, her signature baked goods. Her café became a hit in the local community, drawing food enthusiasts from all around.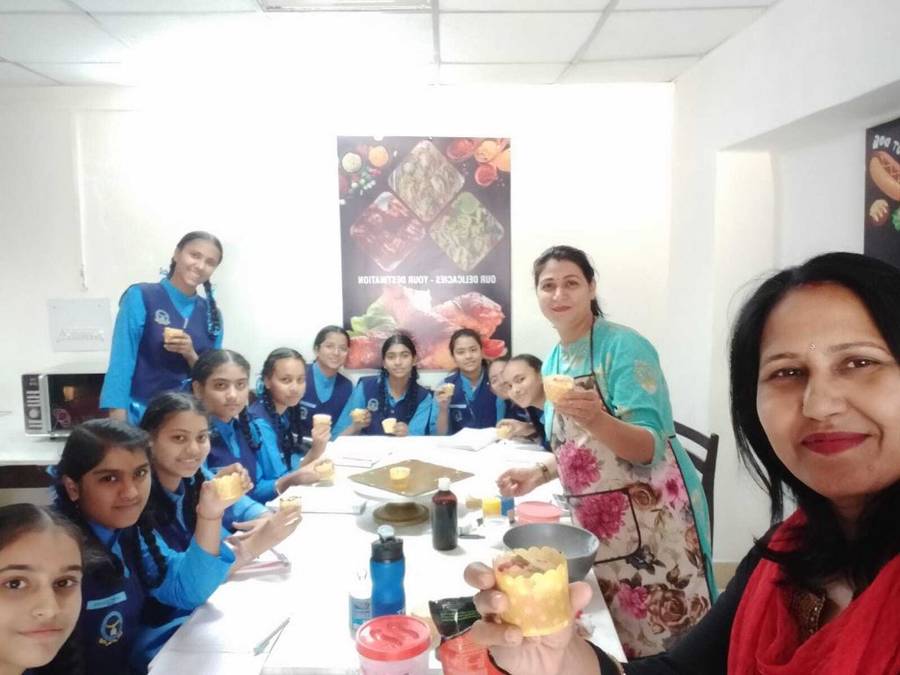 Throughout this incredible journey, Ruchi has remained a loving and devoted mother to her two daughters, balancing her family life with her entrepreneurial aspirations. Her story serves as an inspiration to all, proving that with determination, resilience, and the support of a strong community, one can overcome life's challenges and emerge victorious.
Ruchi Rajput's journey from an HDFC job to a successful entrepreneur is a testament to the human spirit's capacity for growth and adaptation. Her story embodies the values of the Air Force community—resilience, dedication, and unwavering support. Today, Ruchi stands as a symbol of triumph over adversity and an embodiment of what can be achieved when one dares to dream and pursue their passion with unwavering determination. Her success story is a source of inspiration not only for the Indian Air Force community but for all aspiring entrepreneurs, proving that dreams can take flight even in the face of adversity.
(Author of the article is member of the Indian Air Force family)