Indian Naval Ships Kirch, Sumitra and Cora Divh entered Trincomalee, Sri Lanka to participate in the sixth edition of SLINEX 2018, a bi-lateral Naval Exercise between India and Sri Lanka. Started today with a formal inauguration, exercise will be continued till 13 September 2018. In addition to three IN Ships, one ship-borne integral helicopter and two Maritime Patrol Aircraft Dornier are participating from Indian side while Sri Lankan Naval is represented by SLN Ships Sayurala, Samudra and Suranimala.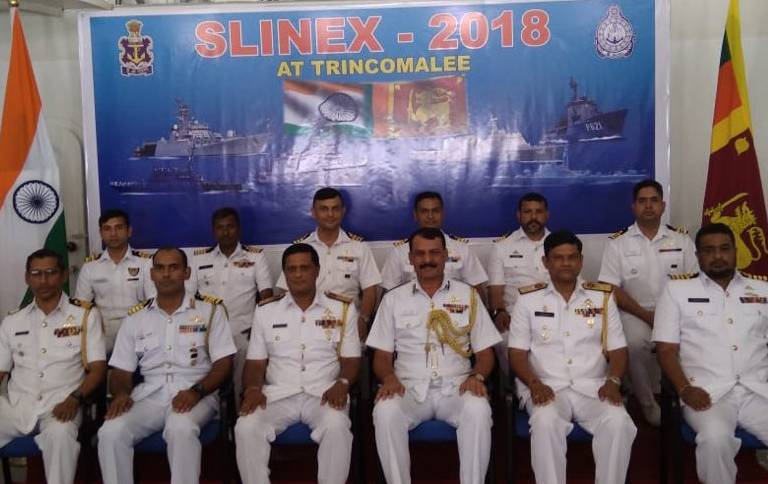 The inaugural ceremony of the exercise (SLINEX 2018) held onboard SLNS Sayurala was attended by Rear Admiral Dinesh Kumar Tripathi, Flag Officer Commanding Eastern Fleet (FOCEF) of Indian Navy and Rear Admiral SA Weerasinghe, Commander Eastern Naval Area (COMEAST) and Rear Admiral Ananda Kumar Guruge, Flag Officer Commanding Naval Fleet (FOCNF) of the Sri Lankan Navy.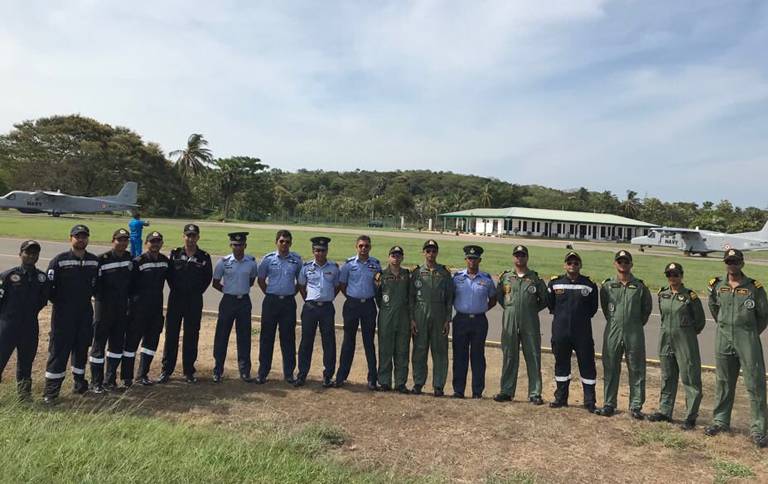 The exercise is being conducted in two phases, first one is the harbour phase from 7 to 10 September at Trincomalee during which, the participants will engage in professional, sporting and social interactions. Second is the Sea Phase from 11 Sep to 13 Sep in the Bay of Bengal off Trincomalle. This phase of exercise will includes gun firings, communication procedures, seamanship as well as navigation evolutions and helicopter operations.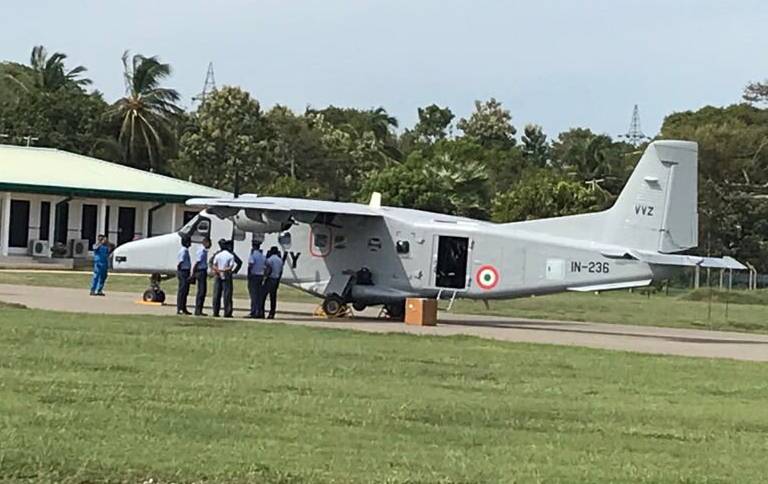 SLINEX series of bilateral maritime exercises were initiated in 2005 and since then five successful engagements have been conducted. SLINEX over the years has helped both the Navies in understanding each other's procedures and enhanced interoperability.