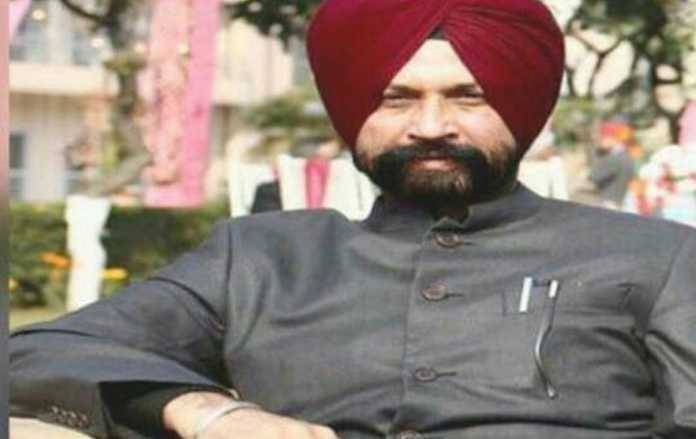 The controversial `Patwari case' continues to haunt the Punjab police even after nine years. It was being egoistic or pride of being in police or just a matter of paltry sum of Rs 20, the Patwari case has become embarrassing for the Punjab police. The case started with just 20 rupee and then reached the High court and it is now linked to graft charges. Besides, former Senior Suprintendent of Police, Inspector General Gurinder Singh Dhillon is in the dock following the CBI raid against him in a graft case. In meanwhile, Inspector General of Ferozepur range, Dhillon has been transferred from Ferozepur range and is replaced by M S Chinna.
The issue relates to controversial former vigilance bureau SSP Shiv Kumar Sharma, who had once questioned Captain Amarinder Singh in a disproportionate assets case. The advisor to Chief Minister BIS Chahal and DGP S S Virk had been arrested.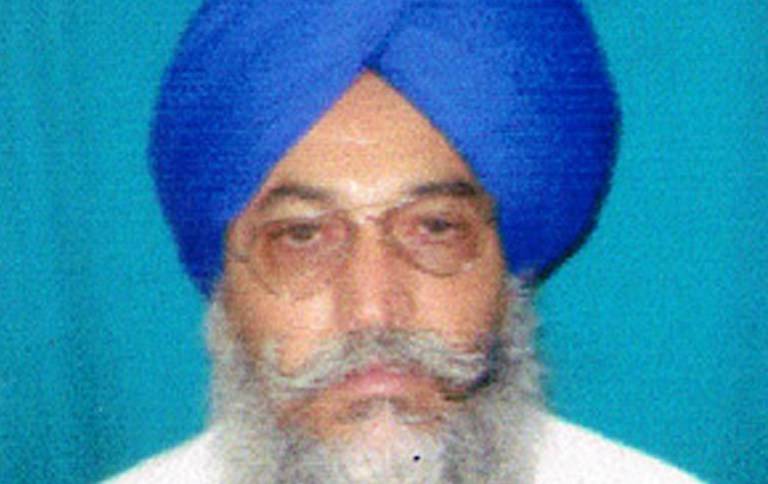 How the controversy started
The famous `Patwari case' started way back in 2009. The then SSP Shiv Kumar Sharma had asked patwari Mohan Singh to provide him the revenue record of his land in Rurki village of Fatehgarh Sahib on November 9, 2009. Mohan Singh had delivered a copy of the record to the officer and asked for the government fee of Rs 20. That offended SSP who not only refused to give him the money but later even booked patwari in a graft case relating to missing paddy in PUNSUP, and reportedly tortured and stripped him during the investigation. A video of the unnatural act was also recorded.
Chief Minister Prakash Singh Badal ordered an inquiry
In 2012, Patwari Mohan Singh approached the then Chief Minister Prakash Singh Badal and demanded an inquiry into the matter. In July 2012, an inquiry by Kahan Singh Pannu, then Principal Secretary to Chief Minister Parkash Singh Badal, had indicted six cops for misusing official powers to settle a score and framing patwari. Then CM had ordered for registration of criminal case against then Moga SSP Surjit Grewal; former Ferozepur SSP Jaspal Singh; former SSP Shiv Kumar Sharma (now retired); retired SP Banarasi Dass; Inspector Isher Singh; and then VB joint director Surinderpal Singh. Under pressure, the matter was kept under the carpet. Eventually, SSP Sharma was given a clean chit in 2013. Three other former SSPs Surinderpal Singh Virk, Jaspal Singh and SS Grewal also had got a clean chit in 2013. The case had been originally registered at Mallanwala in 2012.
What happened recently:
Ferozepur Zone IG, Gurinder Singh Dhillon who heads the Special Investigating Team, ordered for probe into the Patwari frame-up case and conducted raids at Sharma's residence where some `documents' were found. To avoid the arrest in the case, Sharma disappeared and later obtained anticipatory bail from the court.
Dhillon had justified the action saying that they were carrying investigations under Section 173 CrPC, about which they had intimated the trial court. He claimed that attempts were being made to mislead the court saying that the probe was being held afresh without informing the court. He claimed that they were investigating the case in continuation with the earlier probe by senior IAS officer Kahan Singh Pannu.
Retired SSP , vigilance bureau, Patiala, Shiv Kumar Sharma then filed a CBI complaint in which he had reportedly alleged that he was being victimised by the ruling regime as his tenure as SSP (Vigilance), Patiala, in 2007, he had booked Capt Amarinder Singh, his adviser BIS Chahal and former DGP SS Virk on corruption charges.He said it was also alleged that the bribe was being demanded from the complainant for diluting the case and for returning the seized documents and articles.
On his complaint, CBI had arrested a Ludhiana based businessman, Ashok Kumar Goyal who was caught red-handed while accepting the bribe on behalf of Gurinder Dhillon, Ferozepur Range IG, according to CBI spokesperson.
The probe agency also carried out searches at Dhillon's house in Patiala and his official residence in Ferozepur after Goyal named him during interrogation. The CBI also questioned Dhillon.
On August 17, CBI interrogated IG Gurinder Singh Dhillon and inspected documents pertaining to Shiv Kumar Sharma case. IG Dhillon said that this was being done to pressurise him in connection with Shiv Sharma case. Dhillon maintained that CBI officers asked him some questions and he has replied. In the meantime, CBI conducted raids at Dhillon's Patiala and Ferozepur residences. Dhillon maintained that he would not succumb to any pressure and would conduct inquiry into Shiv Kumar Sharma's Patwari case.
Former SSP approaches High Court
Former Vigilance Bureau Senior Superintendent of Police Shiv Kumar Sharma filed a petition in the Punjab and Haryana High Court alleging that the police authorities conducted a reinvestigation after submitting a challan or the final investigation report on November 11, 2013, in FIR registered on August 23, 2012, for public servant framing an incorrect document with intent to cause injury and other offences under Sections 167, 211, 355 and 506 of the IPC. On July 19, the Punjab and Haryana High Court asked him to appear before a Deputy Superintendent of Police before staying his arrest. Issuing notice of motion for December 5, the Bench of Justice Arvind Singh Sangwan said: "In the meantime, the petitioner is directed to appear before the Deputy Superintendent of Police (Investigation), Ferozepur, in pursuance to a notice…within 10 days. However, arrest of the petitioner shall remain stayed".
SSP Sharma's son involved in diamond merchant robbery case
Patiala's SSP (Vigilance) Shiv Kumar Sharma had been removed from the post by the Punjab Police in 2008 following the involvement of his son Mohit Sharma in the infamous diamond merchant robbery case