Indian Police Service officer Vikas Vaibhav, who has been waiting for posting for four months,  finally got a new posting as Advisor of Bihar State Planning Board. Two other IPS officers Neeraj Sinha and M Sunil Kumar Nayak have also been given new postings.
The Bihar government has now given new responsibility to  Inspector General of Police (IG) Vikas Vaibhav, who was waiting for a new posting at the Bihar Police Headquarters since  February 27 . . The General Administration Department of the state government issued a notification regarding the new posting  of the 2003 batch Indian Police Service (IPS) officer Vikas Vaibhav.
In another order , 1990 batch IPS Neeraj Sinha has been appointed  the  Security Commissioner of and 2005 batch IPS M. Sunil Kumar Nayak has been given responsibility of Inspector General of Police-cum-Additional Commander-in-Chief of Home Guards and Fire Services. Both these officers were also waiting for posting.
Interestingly, the new posting of senior IPS officer Vikas Vaibhav has not been done by the Home Department, which transfers or appoints the Indian Police Service or Bihar Police Service officers. The notification  has been issued by the General Administration Department, which issues transfer-posting orders of Indian Administrative Service (IAS) or Bihar Administrative Service officers. Although there are rare cases, usually this does not happen. Posted in Patna Municipal Corporation for a long time ,  Sheela Irani, is an example of this.Sheela Irani was alloted IPS Cadre after promotion from Bihar Police Service.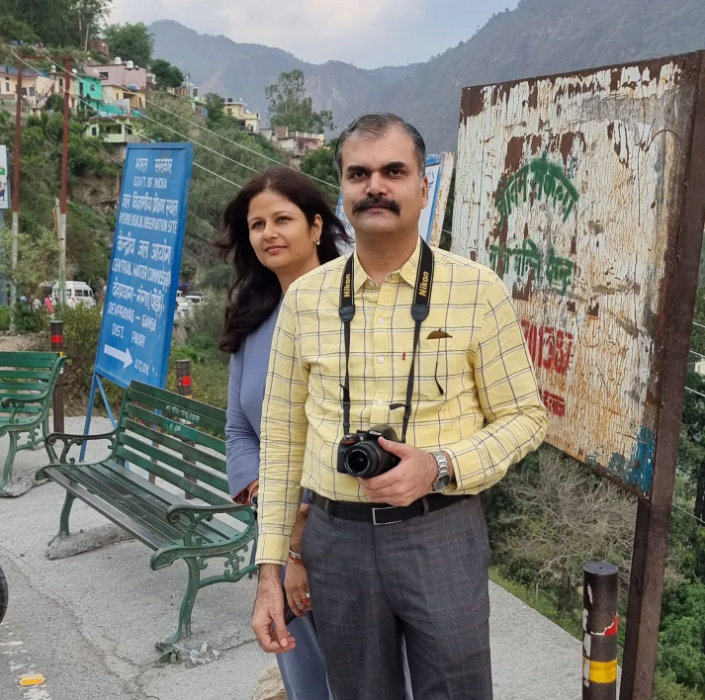 IG Vikas Vaibhav was transferred in the month of February after a tussle with his senior officer Director General Shobha Ahotkar. IPS Vikas Vaibhav tweeted that he was hearing abuses from Madam. Although the tweet was later deleted, by the time it had gone viral. He had made many serious allegations against DG Shobha Ahotkar.He also wrote a complaint letter about this.IPS Vikas Vaibhav had made  serious allegations against DG Shobha Ahotkar in his letter, in which DIG (dig) Vinod Kumar was also mentioned to be harassed. Along with him, Vinod Kumar was also transferred because of this. Chief Minister Nitish Kumar also expressed his unhappiness over the issue as lot of controversy erupted. Then a notice was also issued regarding the matter and an answer was sought from IPS Vikas Vaibhav within 24 hours. In the notice, the allegations made by Vikas Vaibhav were termed as violation of rules by the department. The notice was issued to Vikas Vaibhav by the Director General, Home Guards and Fire Services, Patna.