Central Reserve Police Force has started organizing workshops to promote Hindi even in far flung non hindi belt. Such a workshop was conducted at CRPF Group Centre, Imphal in Manipur on Friday.
This was a one day station level Hindi workshop inaugurated by CRPF DIG Madan Kumar. He was the Chief Guest of the ceremony. All officials , including Commandant Dinesh , posted in different offices in the group centre participated in the workshop.
DIG Madan Kumar, in his inaugural speech said that more stress is being given by Government of India to increase the use of Hindi in day to day official correspondence; therefore Hindi Workshops are necessary to impart practical training.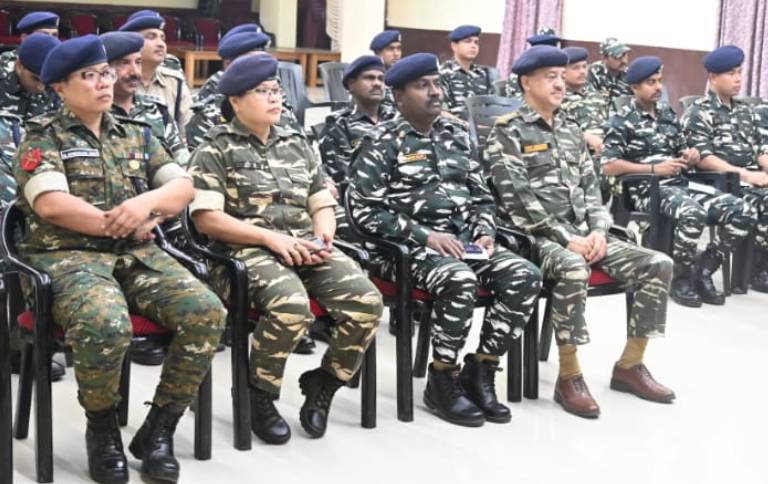 According to a press release, Shri Kumar spoke on the overall development and popularity of Hindi Literature all over the world and the relation of Vedic with Greek Language. He explained Hindi as a source of National Integrity and urged participants to increase the use of Hindi in the workplace. DIG Madan Kumar also delivered lectures on 'Cultural and Financial importance of Hindi' and 'Problems and solutions for working in Hindi.
Commandant Dinesh delivered lectures on the noting, drafting and all types of letters in Hindi whereas Assistant Commandant (Official Language) Satyendra Singh delivered lectures on the filling of quarterly progress reports manual/online and implementation of Official Language Rules.