IPS Tapan Kumar Deka has been appointed as Chief of Intelligence Bureau ( IB) whereas IPS Dinkar Gupta will be new chief of National Investigating Agency (NIA). In another development Government of India has approved extension of Samant Goel as Chief of Research and Analysis Wing.
IPS Tapan Kumar Deka :
Tapan Kumar Deka , 58 years old officer of Indian Police Service , has been appointed as Director of Intelligence Bureau for the fixed tenure of two years. He will replace IPS Arvind Kumar who is going to retire on June 30 , 2022. Shri Deka is 1988 batch IPS from Himachal Pradesh cadre. Originally from Barpeta , a district of lower Assam , Tapan Kumar Deka did his schooling from Tezpur. After completing his studies in Cotton College he went to Delhi University.
IPS Tapan Kumar Deka has superseded half a dozen IPS including his senior Special Director A . Sema Rajan.Although from the same batch, IPS A Sema Rajan is an officer from Bihar cadre. Shri Dekha was last year promoted as special director in IB . An experienced officer IPS Deka has worked as Assistant Director and Joint Director in IB. Deka has handled many crucial situations in the North East as well as in Kashmir. In Fact he has been accompanying Home Minister Amit Shah during his recent visits in Jammu and Kashmir.
IPS Dinkar Gupta :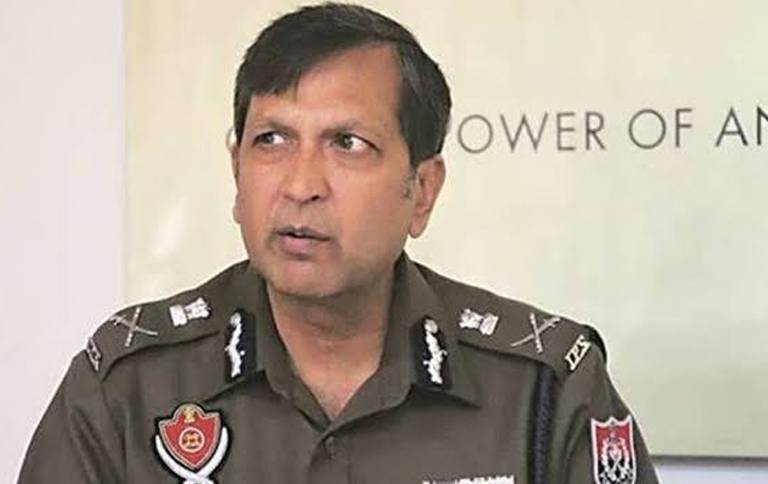 Former Chief of Punjab Police , Dinkar Gupta has been appointed as Director General of National Investigation Agency (NIA). Dinkar Gupta, a 1987-batch IPS officer will remain NIA chief till March 31, 2024, the date of his retirement.
An experienced officer, Gupta has served Punjab during the peak of militancy. He has also successfully mapped and busted the narco-terrorism network in the State of Punjab. Dinkar Gupta was also the first to highlight the threat posed by drones from across the Pakistan border.
Dinkar Gupta took over as DGP of the state in February 2019. He superseded many officers and had to face legal battle against him. Dinkar Gupta and his wife Vini Mahajan were considered the most powerful bureaucrat couple and were close to the then CM Capt Amarinder Singh.
IPS Dinkar Gupta was replaced as the DGP soon after Captain Amarinder Singh was unseated in September last year. Actually this controversy started after the transfer of his wife Vini Mahajan, a 1987-batch IAS officer. She was the chief secretary of Punjab.Vini Mahajan was removed from the post of CS as soon as Charanjit Singh Channi took oath of Chief Ministership in September 2021.
Vini Mahajan was the first women IAS officer to reach the highest rank in State's bureaucracy and become chief secretary of Punjab in June 2020. After her removal from the post , Shri Gupta immediately decided to go on one month leave. He was also transferred as Chief of Punjab Police Housing Corporation.
Samant Goel :
An IPS from the 1984 batch, Samant Goel has been awarded a second extension as Chief of RAW. Coincidently he is also from Punjab Cadre and was one of the contenders for the post of DGP Punjab in 2019. However, Dinkar Gupta was selected for the top cop job.
After being appointed as R&AW Chief Samant Goel was granted an extension of tenure last year. Samant Goel has earlier served in London and Dubai as well. He has been credited with counter intelligence work against the Khalistani forces during his stint in the UK (London).
It is said that under the guidance of Samant Goel the external intelligence agency R&AW has been generating quality intelligence in regard with cross-border infiltration from Pakistan. This information has resulted in good operations against terrorists in jammu and Kashmir.