Bhabha Kavach is the name given to next generation bullet proof jacket, developed by the Bhabha Atomic Research Centre (BARC), for the Indian armed forces. Jacket is not only cheaper but also much lighter. This jacket weighs less than 7 kilogram where as forces uses jackets of 17 kg, presently. Not only the weight , its cost is also 50 percent less than the the jacket being used by Indian forces.
Named after nuclear physicist Dr. Homi J. Bhabha, Kavach was developed at BARC's Trombay centre in response to a request from the Central Reserve Police Force (CRPF) and the Ministry of Home Affairs.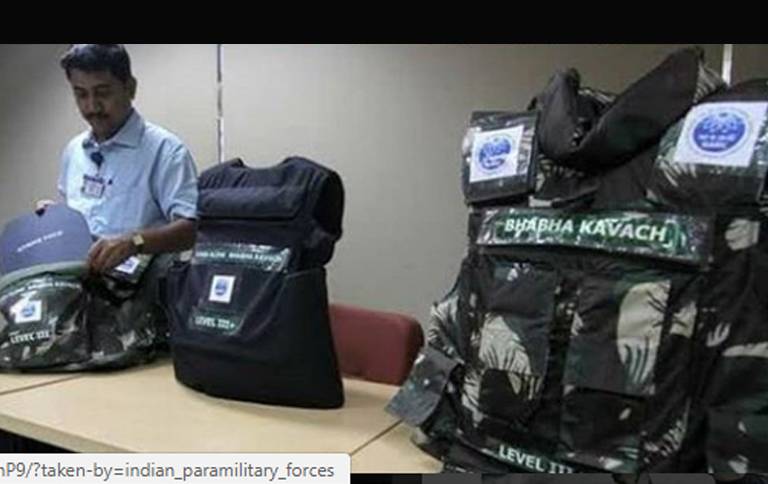 Dr. Kinshuk Dasgupta, scientific officer at BARC's materials group, told media that the jacket weighs just 6.6 kg in comparison to the 17-kg jackets in use, and has passed over 30 tests carried out by certified agencies. Kavach is available in three variants as per the requirement of the armed forces. BARC team worked for a year to develop the jacket and the same is being tested by a joint team of the CRPF, Indo-Tibetan Border Police (ITBP), and the Central Industrial Security Force (CISF). Indian Army is also testing one of the variant of Bhabha Kavach in terrorism affected Jammu and Kashmir.
The jacket is made using extremely hard boron carbide ceramics that is hot-pressed with carbon nano-tubes and composite polymer. BARC has been using boron carbide in the control rods of its nuclear reactors.presently, the forces use bulletproof jackets weighing over 10 kg and are made of jackal armour steel, alumina and silica. Jackets made using boron carbide are first in India, While the cost of a Bhabha Kavach is ₹70,000, jackets of similar strength are available in the range of ₹1.5 lakh and have to be imported. "The superior performance of the light weight jacket derives from advanced ceramics and advanced nano-composite tubes indigenously developed at BARC," Dr. Dasgupta said.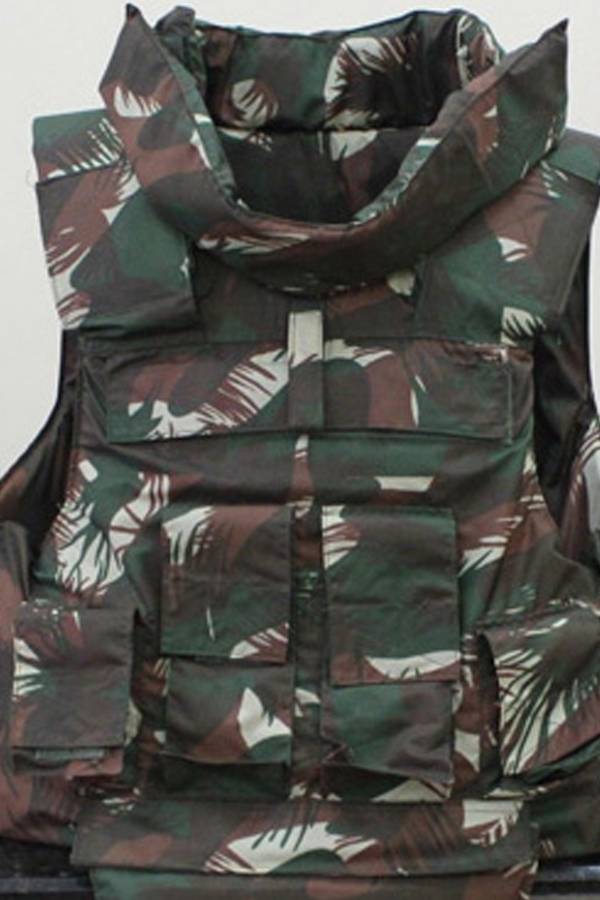 It has come to light that, in certain incidents in J & K, bulletproof jackets have failed to protect jawans, as terrorists have resorted to Chinese-made hard steel core bullets capable of piercing the jackets . One of the latests example is attack on CRPF jawans in Pulwama on December 31, 2017. Five CRPF jawans lost their life during a gun battle with terrorists.
Jacket is made up of high ballistic performance composite sheets (called BARC Nano-Sheets). BARC Nano-Sheets are lighter in weight with reduced trauma level with respect to the existing jackets.
Level III BR Jackets with Bhabha Kavach (protection against SLR, AK-47 mild steel core) weigh less than 5 kg with trauma less than 20 mm.
Level III + BR Jackets with Bhabha Kavach (protection against SLR, AK-47 hard steel core) weigh around 6.8 kg with trauma less than 15 mm. Here, hot pressed boron carbide tiles backed with BARC Nano-Sheet (both developed by BARC) are used.
Stand-alone Bhabha Kavach, where no SAP is required is also available and weigh less than 3.5 kg for Level III protection and 5.3 kg for Level III+ protection.
According to informatoion posted on BARC website this technology is developed for the welfare of Armed Forces and Government Authorities. Only reputed organisations shall be considered for the transfer of this technology.