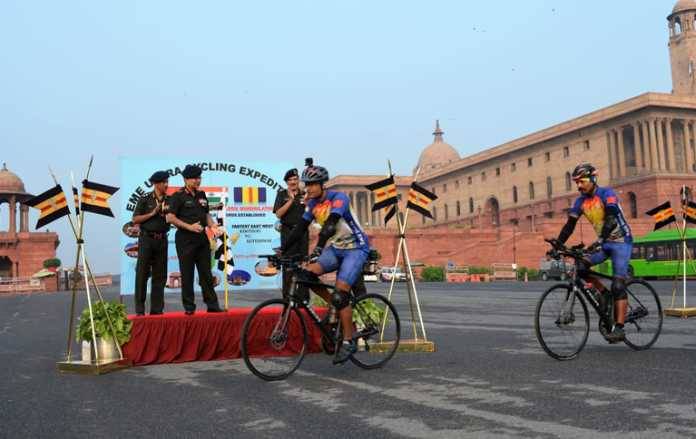 Expedition team of the Corps of Electronics and Mechanical Engineers has started for its next phase by aiming to cycle around the 'Golden Quadrilateral', a total distance of 5918 kilometres, in a record breaking time.The team was flagged off by Director General Lt Gen KK Aggarwal of Corps of EME today morning from Rajpath in New Delhi.
Golden Quadrilateral consists of four Metro cities (New Delhi, Mumbai, Kolkata and Chennai) of India. The same team has established the World Record of fastest travel on this route. Now these cyclists are aiming to break that record.
Corps of Electronics and Mechanical Engineers has undertaken a unique Ultra Cycling Expedition as part of its Platinum Jubilee celebrations. The Expedition was flagged off on 15 Aug 2018 from Secunderabad and will cover a distance of 25000 kilometres across the country passing through all states.